BJP handed a heavy defeat to the Congress and regional parties. Even Congress president Rahul Gandhi could not save his own seat in Amethi. A shocking fact of this Elections is that 12 former Chief Ministers and One former Prime Minister also tasted electoral defeat in 2019 Lok Sabha elections.
1. Bhupinder Singh Hooda
Former Chief Minister of Haryana Bhupinder Singh Hooda lost the election to BJP's Ramesh Chander Kaushik from the Sonipat Lok Sabha seat. Hooda served as the Chief Minister of Haryana from 2005 to 2014. Bhupinder Singh Hooda was elected as a Member of Parliament from Rohtak for four terms in 1991, 1996, 1998, 2004. He also remained the Leader of Opposition in Haryana's Legislative Assembly from 2001 to 2004.
2. Harish Rawat
A five-time MP and former Uttarakhand Chief Minister Harish Rawat is defeated in Nainital-Udhamsingh Nagar by BJP's state president Ajay Bhatt by a margin of over 3 lakh votes. As a member of 15 Lok Sabha, Rawat served as Union Minister of Water Resources in the cabinet of Prime Minister Manmohan Singh from 2012 to 2014.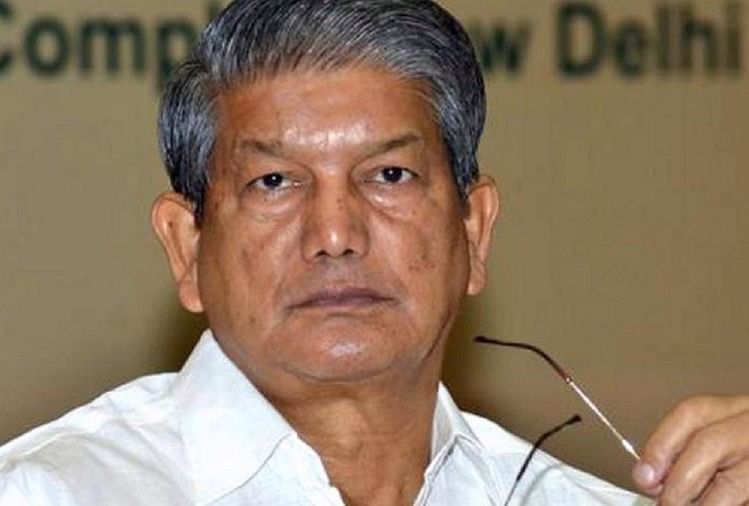 3. Sheila Dikshit
3 time Delhi's chief minister Sheila Dikshit lost from North East Delhi constituency by a margin of 3.63 lakh votes against Delhi BJP president Manoj Tiwari. She also served as the Union minister of parliamentary affairs, and then as a minister of state in the Prime Minister's Office from 1986 to 1989.
Riding high on the Modi tsunami, the BJP made a clean sweep in Delhi winning all seven seats with more than 50 percent of votes share.
4. Mehbooba Mufti
Former chief minister J&K and PDP president Mehbooba Mufti lost the Anantnag Lok Sabha seat to National Conference's Hasnain Masoodi by nearly 10,000 votes. Mufti was the first woman to hold the office of Chief Minister in the state. Her defeat has been largely attributed to the backlash she faced over the alliance with the BJP.
This is a second electoral defeat for Mufti since she joined politics in 1996. She had lost the 1999 Lok Sabha poll from Srinagar to NC's Omar Abdullah.
5. Veerappa Moily
Congress leader and former Karnataka CM Veerappa Moily was defeated by BJP's BN Bache Gowda in Chikkballapur parliamentary constituency by the margin of 5,63,802 votes. Chikkabllapur constituency was a stronghold of the Congress with Veerappa Moily himself winning in the last two Lok Sabha elections in 2009 and 2014.
6. Shibu Soren
Former Jharkhand chief minister and Jharkhand Mukti Morcha president Shibu Soren lost the Dumka seat to BJP's Sunil Soren by 47,590 votes. Shibu Soren had won the seat eight times. He was the Minister for Coal in the Union Cabinet in 2006.
7. Mukul Sangma
The politician from Indian National Congress and former chief minister of Meghalaya Mukul Sangma lost to Agatha Sangma of National People's Party (NPP) in Tura parliamentary constituency by a margin of 63,775 votes. He is the current Leader of Opposition in Meghalaya Legislative Assembly.
8. Digvijaya Singh
Congress's two-term chief minister of Madhya Pradesh, Digvijaya Singh lost to Pragya Singh Thakur, BJP's most controversial candidate who is on trial for alleged involvement in the 2008 Malegaon blasts. Singh lost by a huge margin of 3.6 lakh votes from Bhopal in the Lok Sabha elections.
9. Ashok Chavan
The Congress faced one of its biggest defeats in Maharashtra's Nanded, as former chief minister Ashok Chavan lost in Nanded Lok Sabha seat to Pratap Chikhlikar of BJP by more than 50,000 votes. Nanded was considered Chavan's bastion, who won the seat in 2014 by 81,455 votes.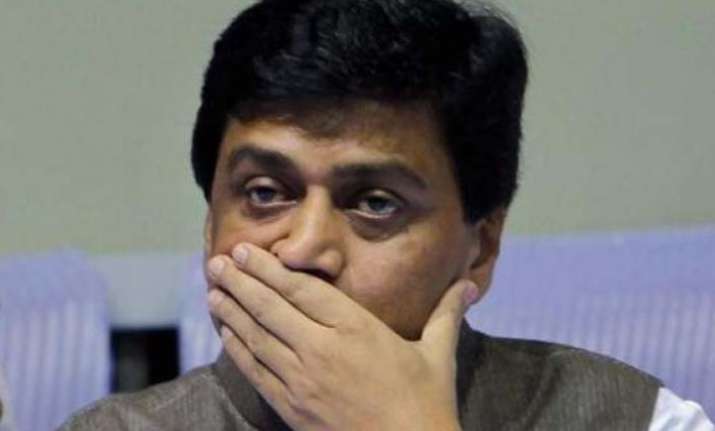 10. Babulal Marandi
Former chief minister and Jharkhand Vikas Morcha candidate Babulal Marandi was defeated by BJP's Annapurna Devi in Koderma, by a huge margin of 4,00,162 votes. The first CM of Jharkhand, Babulal Marandi formed the JVM(P) after walking out of the BJP in 2006.
11. Sushil Kumar Shinde
Veteran Congress leader and former Maharashtra Chief Minister Sushil Kumar Shinde lost to BJP's Jai Sidheshwar Shivacharya Mahaswamiji in Solapur. He was also the minister of home affairs in the Manmohan Singh government, and the Leader of the House in Lok Sabha until 26 May 2014.
Shivachrahya's win has been largely attributed to the split in the traditional Congress votes triggered by the third contestant, Prakash Ambedkar, the great-grandson of BR Ambedkar.
12. Nabam Tuki
Another former Congress chief minister, Nabam Tuki lost to Union Minister Kiren Rijiju in Arunachal West Parliamentary constituency. He was the Chief Minister of Arunachal Pradesh from 2011 to 2016.
In a big blow to the ruling coalition in Karnataka, JD(S) founder and former prime minister HD Deve Gowda was defeated in Tumkur constituency by his BJP rival by a margin of over 13,000 votes. GS Basavaraj secured 5,96,127 votes while Gowda got 582788 votes.