Cricket is one of the most-played games in the world. Millions of people spend hours daily watching, discussing and analyzing the players and the teams of the sport. With every match, there's a probability of a new record being set and new standards being achieved. So, let's take a look at some amazing records of the game:
MS Dhoni is the only captain to win all 5 ICC Trophies.
Mark Boucher has 999 dismissals as a keeper and 1 as a bowler. This takes his tally to 1000!
Sir Don Bradman's average – 99.94 is the highest-recorded average in cricket history.
Don Bradman has hit only six sixes in his entire test career.
Jacques Kallis finished his Test career with a batting average better than Sachin Tendulkar and a bowling average better than Zaheer Khan.
The fastest century by time in any form of cricket is 35 minutes by PGH Fender.
England used 30 players in the Ashes 1921 – a world record.
In his 495-match career, Muttaiah Muralidharan has been dismissed for a duck for 59 occasions – a world record.
Sachin Ramesh Tendulkar holds the record for most matches in his international career.
||Pic Courtesy: Getty||
New Zealand's Geoff Allott holds the record for the slowest innings. He consumed 77 deliveries and eventually got out for a duck.
Shane Warne has 4172 runs in Intl. Cricket but hasn't scored a century.
Rohit Sharma is the first man to score 3 double-centuries in ODIs.
Mohammad Sami bowled a 17-ball over (with 7 wides and 4 no-balls).
All three formats put together, Rahul Dravid holds the record of a duck-less streak for 173 consecutive innings.
Kumar Sangakkara has hit centuries in 4 consecutive games in the same edition of a tournament.
Abdur Rehman holds a bizarre bowling figure of 0-0-8-0 against Bangladesh, i.e. he conceded 8 runs without a legitimate ball.
Pakistan gave away 76 extras in an innings against India – a world record.
Pranav Dhanawade, a school cricketer became the first batsman to score 1009 runs in an innings on January 5, 2016.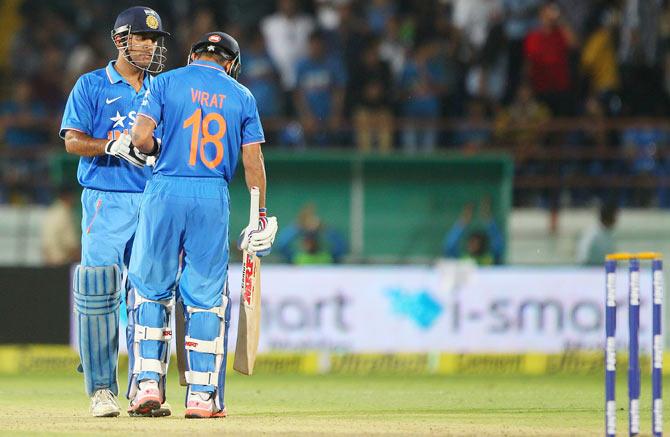 India became the first team to score 100th 300-plus team total on Dec. 13, 2017.
Kepler Wessels was never dismissed for a duck in his 109-match ODI career.
International Cricket Council: ICC
Image Credits: Google Images