Who wouldn't flip at the idea of hitting the roads, listening to your favorite songs on loop, watching some beautiful sunsets, and savoring some delicacies on the local dhabas? Well, that's what road trips are all about! They are like 'food for the soul'.
India is a land of diversity and thus has a variety of locations to offer. Right from snow-clad mountains to luscious green fields, from a bustling city to a hushed desert, this list has it all covered for the traveler in you. These 10 road trips are sure to provide you an enthralling and exciting vacation plan for your next trip.
1.) Manali to Leh: The OG of road trips
Distance: 473 Kms
Driving Duration: 12- 14 hours
Best time to visit: End of May- Mid November
Would it even be called a road trip list without mentioning the dream trip of every biker? This one is sure to give you an adrenaline rush passing through the snow-covered roads of Leh, overlooking the beautiful valleys by the side. The chilled mountain breeze will soothe your nerves giving you an experience of a lifetime. On the way, there are a lot of famous passes like The Rohtang Pass and Tanglang La which in itself is a surreal experience.
2.) Guwahati – Tawang: A North Eastern Marvel
Distance: 518 Kms
Driving Duration: 12- 14 hours
Best time to visit: March – October
Owing to the adverse weather conditions and not so- well-made roads, this is hands down one of the most adventurous trips. High altitudes, low temperatures, and the perfect opportunity to enjoy bowls of hot steaming Maggi and delicious momos to keep you warm. The roads offer breath-taking views ranging from warm green grasses to snow-clad mountains and frozen lakes. Taking stopovers on the way at Tezpur and Dirang help gain a good insight into the Buddhist culture and ancient history of the state. It is a two in one combo for nature and history lovers.
3.) Mumbai – Goa: The Party Capital of India
Distance: 604 Kms
Driving Duration: 9 hr 50mins
Best time to visit: September – March
The perfect Getaway for a long weekend after a tiresome week! It has all the right reasons right from a picturesque scenic journey to delicious food all the way to relaxing beaches of Goa. The winding four-lane highways bordered by the Western Ghats will get you all amped up for an amazing stay and glamorous parties in Goa. Major 'Dil Chahta hai' vibes all way!
4.) Vishakhapatnam – Araku Valley: A Southern Delight
Distance: 114 km
Driving duration: 3 – 4 hours
Best time to visit: December – February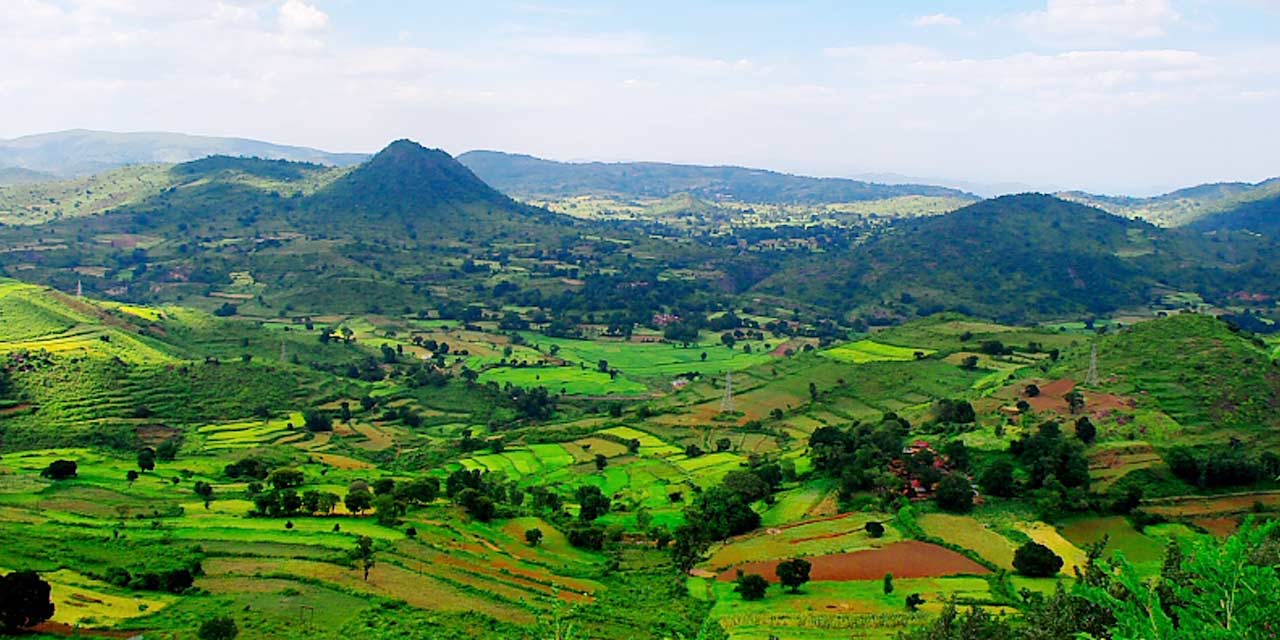 Carpeted by lush greenery all around, this is one of the most peaceful and serene road trips. After a few kilometers and villages, the roads are lined by the Eastern Ghats, waterfalls, and coffee plantations, providing a beautiful scenic view all the way to Araku. From the late October to late January the valley is covered with Niger flowers (locally known as "Valise poolu") making the entire area look like a giant yellow carpet. Nature lovers – 'Assemble!'
5.) Chennai – Pondicherry: The weekend escape
Distance: 156 km
Driving Duration: 3-4 hrs
Best time to visit: October – Early March
From a beautiful sea view to coconut trees by the side, this trip will get you the most amazing pictures for the gram. It is one of the most peaceful yet soul-soothing routes by the Bay of Bengal with pleasing scenery to keep you company all through the way. The major tourist attraction on the way is Mahabalipuram, a UNESCO world heritage site that speaks volumes of the historical richness of the Pallavas in the 7th and the 8th centuries.
6.) Delhi – Agra – Jaipur: The Golden Triangle
Distance: 440 km
Driving duration: 7-8 hrs
Best time to visit: October – Mid April
Better known as "The Golden Triangle", this is one of the most famous routes to travel by road. Although it is possible to travel all these kilometers in a single day, the trip can be spread over 3-4 days to cover all the tourist attractions en route. Qutub Minar, India Gate, Parliament House and Red Fort in Delhi; Taj Mahal, Agra Fort and Akbar's Tomb in Agra and Hawa Mahal, Jantar Mantar, City Palace, and Amber Fort in Jaipur – there is an entire menu of places to choose from. The highways are well maintained and the landscapes change drastically from bustling Delhi city lights to the peaceful Aravallis by the time you reach Jaipur. This route essentially coheres to three different cultures and is a delight to explore.
7.) Shimla to Manali via Mandi- Amidst nature's lap
Distance: 250 km
Driving duration: 7-8 hrs
Best time to visit: September – June
What better than hilly terrains, beautiful valleys, luscious greenery, and the river Beas chilling by the side? It looks as though its nature's own palette with different colors spilled in the most artistic way possible. This word picture is a description of one of the most beautiful roads in India. It is better to start off early so as to not miss this alluring beauty on the way in the dark. Overlooking mountains and valleys on both sides, the view is every photographer's dream come true. There are a lot of camping sites and river rafting stations on the way to challenge the daredevil in you.
8.) Gangtok to Nathula Pass via Tsomgo Lake: An untouched beauty
Distance: 55 Kms
Driving duration: 1-2 hrs
Best time to visit: mid-April – November
Nathula Pass
Tsomgo Lake
The famous "silk route" – Nathula pass is a beauty to witness without fail. Hairpin bending roads, the sheer beauty of the mountains, and the uncertain terrains – this trip will surely feed your love for adventure. You will fall in love with the majestic mountains and calming whether this route has to offer. At the high altitude of 12,500 ft. is the Tsomgo Lake – a glacial lake and a popular tourist attraction. Lined with silver firs and pine trees, this place is a haven for various species of animals. The lake changes colors with every changing season – Sapphire blue in springs and dark inky greens in the winters. This unexplored beauty of the east beholds impeccable beauty.
9.) Kolkata – Digha: A leisure weekend by the beach
Distance: 183 km
Driving Duration: 4-5 hrs
Best time to visit: September – April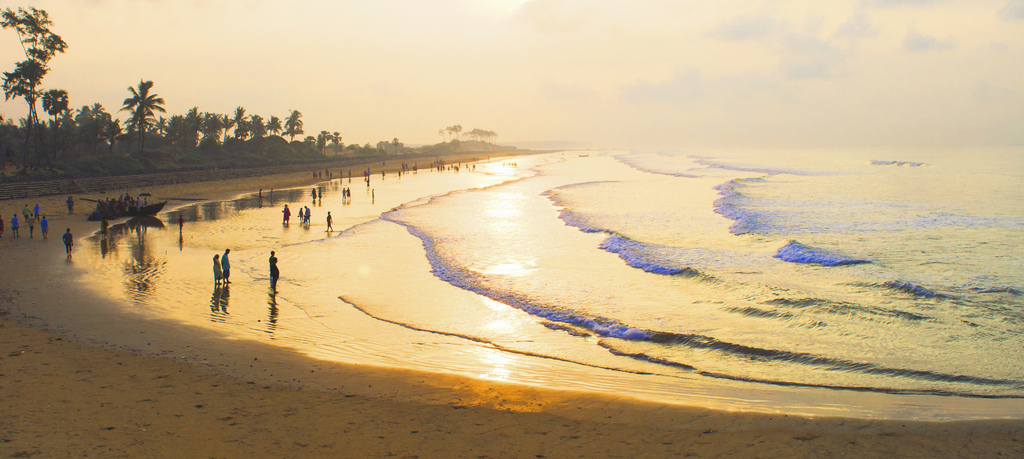 Every locality is aware of this few hour drive which is the perfect excuse to have some amazing seafood and witness a breathtaking sunset on the way. The road is filled with food outlets serving local savories. The drive is the best short holiday to unwind and have some leisure time soaking sunrises and sunsets by the beach. Digha has spectacular landscapes and appealing vibes to help you to relax from the grind of a monotonous routine. It is also fun to go pony riding in the shallow waters by the beach.
10.) Ahmedabad – Kutch: A western wonder
Distance: 400 km
Driving duration: 8-9 hrs
Best time to visit: October – March
This trip transitions from a hustling busy city to peaceful sands. Kutch, nestled between the Thar and the Arabian Sea is a gorgeous combination of sea, sand, and salt. The largest White  Indian dessert wrapped up in sheets of salt, the view is to die for. Every year between November and January, Kutch hosts the Rannotsav attracting tourists from all over the globe. The roadway is a perfect romantic drive to witness the gorgeous full moon skies on the way. Kutch is famous for its cultural handicrafts and the Wild Ass Sanctuary. Be sure to spend some time with the locals- their culture is mind-blowing. Do not forget to try the lip-smacking Gujarati cuisine on your way to satiate your hearts to the fullest!
All images belong to their respective owners.