Introduction
Travelling gets a person out of their comfort zone, away from all their ordinary pleasures, busy life, schedules, all tensions, and way of doing common things. The most fun part of traveling is experiencing different cultures and traditions. Escape, experience, and enjoy a different culture, have an epic adventure & make memories to last a lifetime.
Check out the amazing places to travel with the lowest budget. Have a look!
1. Kasol, Himachal Pradesh
Kasol is located in the Parvati Valley and is one of the destinations that has been attracting a good number of tourists in the past couple of years, commonly known as the "Amsterdam of India". Kasol is a tourist attraction that is rapidly gaining fame as a popular hub for trekkers, backpackers, and nature lovers.
Kasol has quite a few street-side cafes which serve delicious food, and the experience of sitting and enjoying a meal amidst the dark green forests and the awe-inspiring mountains make the meal even more enjoyable. Kasol has a flea market that sells a variety of items, so you can pick up trinkets, souvenirs, pendants, and even semi-precious stones to take back home for family and friends. The nearest places surrounded by the Kasol are Parvati River, Rasol, Chalal, Kheerganga Trek, Malana, Manikaran Gurudwara, etc,.
     
Cost Details:
The minimum cost for traveling to Kasol by private car in a group of 4-5 people is Rs 1200 – Rs 1500 as fuel charges. The minimum cost for traveling to Kasol by HRTC ordinary bus is Rs 1700 – Rs 1800 
2.Pondicherry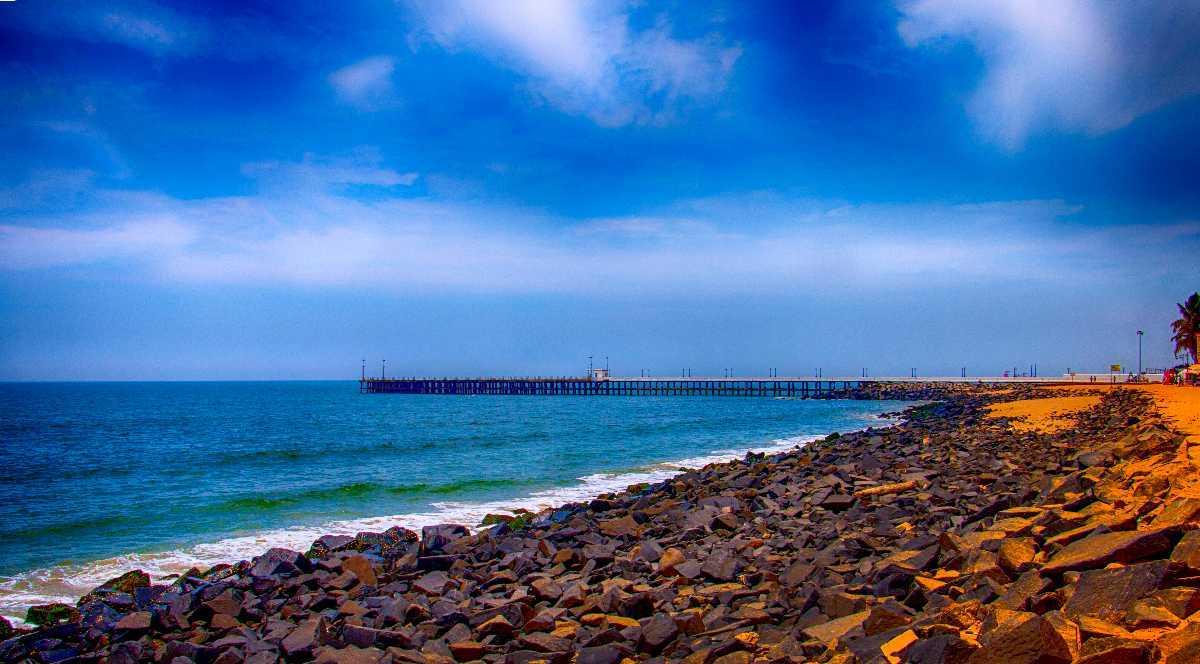 Pondicherry, officially known as Puducherry, and commonly referred to as just Pondy, is one of the seven Union Territories of India which is bounded by the southern state of Tamil Nadu.  It is one of the best weekend destinations. Its beaches, French architecture, churches, and temples are extremely interesting. The places surrounded by the Pondicherry are Paradise Beach, Aurobindo Ashram, Promenade Beach and Arikamedu, etc,
       
Cost Details:
 ₨1,252 ($17) per day on your vacation in Pondicherry, which is the average daily price.
3. Udaipur
Udaipur, also known as the City of Lakes, is the crown jewel of the state of Rajasthan. It is surrounded by the beautiful Aravalli Hills in all directions, making this city as lovely as it is. This 'Venice of the East' has an abundance of natural beauty, mesmerizing temples, and breathtaking architecture which makes it a must-visit destination in India.
The places surrounded by Udaipur are Lake Pichola, City Palace, Sajjangarh Palace, Fateh Nagar Lake, Eklingji Temple, Vintage car Museum, etc,.
         
Cost Details:
₨1,321 ($18) per day on your vacation in Udaipur, which is the average daily price.
4. Alleppey Kerala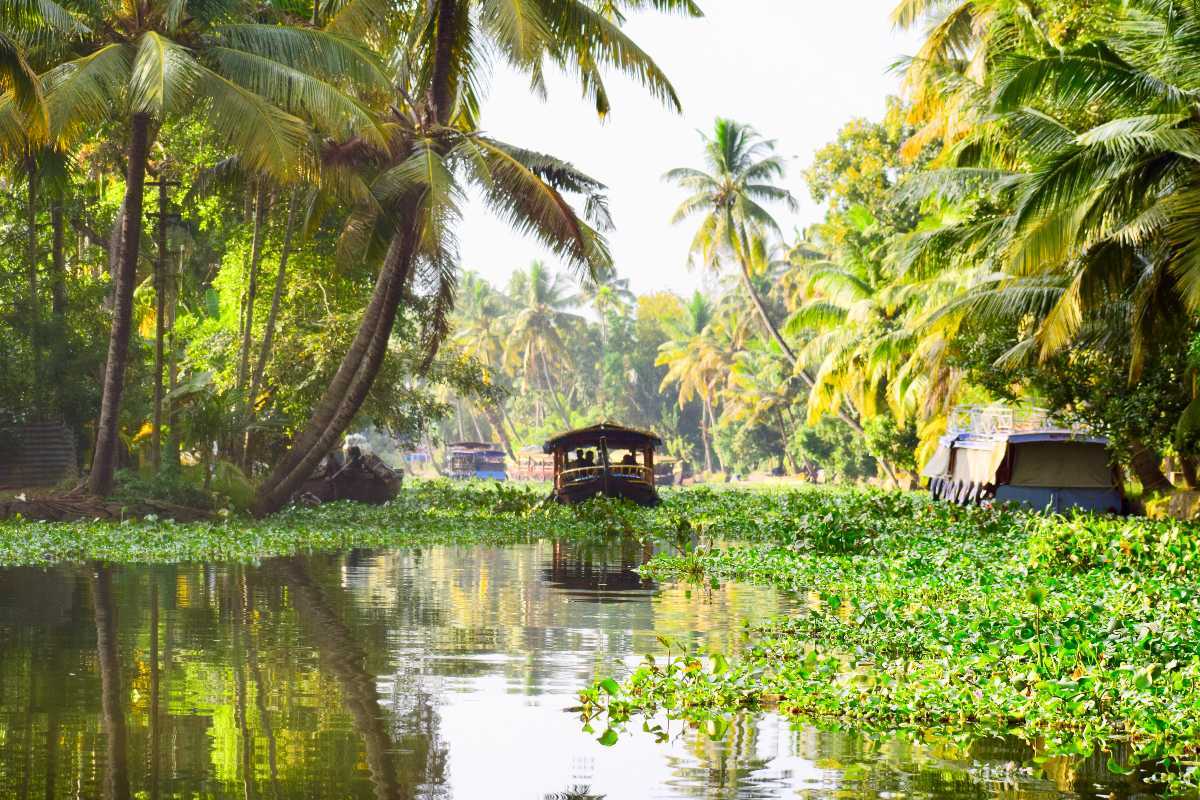 Officially called Alappuzha, Alleppey is a city in the South Indian state of Kerala. Bordering the Laccadive Sea, it is known for its wide network of interlinking, palm-fringed canals called backwaters and rejuvenating Ayurvedic resorts. Alleppey is also popular for its Houseboat cruises that pass through the serene backwaters, where you can catch glimpses of green paddy fields, choir making activities, beautiful avifauna, and witness the life of locals in Kerala. The most beautiful places surrounded by Alleppey are House Boats, Alappuzha Beach, Vembanad Beach, Alleppey backwaters, etc,.
         
Cost Details:
₨1,312 ($18) per day on your vacation in Alleppey, which is the average daily price.
5. Hampi, Karnataka
Hampi, the city of ruins, is a UNESCO World Heritage Site. Situated in the shadowed depth of hills and valleys in the state of Karnataka, this place is a historical delight for travelers. Surrounded by 500 ancient monuments, beautiful temples, bustling street markets, bastions, treasury building, and captivating remains of the Vijayanagar Empire, Hampi is a backpacker's delight. Hampi is an open museum with 100+ locations to explore and a favorite way to see the city from the perspective of its history.
Top places to visit in Hampi are Lotus Palace, Hampi Bazar, Vithala Temple, Virupaksha  Temple, etc,.
                    
Cost Details :
₨ 800 per day on your vacation in Hampi, which is the average daily price.
Want to take a break from this routine life?
Come out, travel, meet new people, experience different traditions and cultures. Traveling is not just taking a break from a busy life, it makes you feel better physically and mentally. There is a lot to explore, enjoy the world, and make many memories with your family, friends.
Life is too short and the world is too big to explore! I love to travel every day! What about you!?
All images belong to their respective owners.
Check out The Ruins of Hampi: The Entirety Of Our past
And also visit our travel page for more exciting and informative blogs about traveling and fun!!