Two women running the show and changing the history of General Motors
Let's think about it, there are so many women that are thriving and succeeding in the auto industry globally but there aren't too many in leadership roles. Therefore, Women deserve more credit because they can lead and succeed as well as any man can. When you look at the business of the auto industry, you think "car guys".  With General Motors CFO retiring and Suryadevara taking the lead role, you should change your thought process to "car girls."
They will be one of just a few female CEO-CFO pairs in history. Barra and Suryadevara are the first women in their respective positions at the automaker.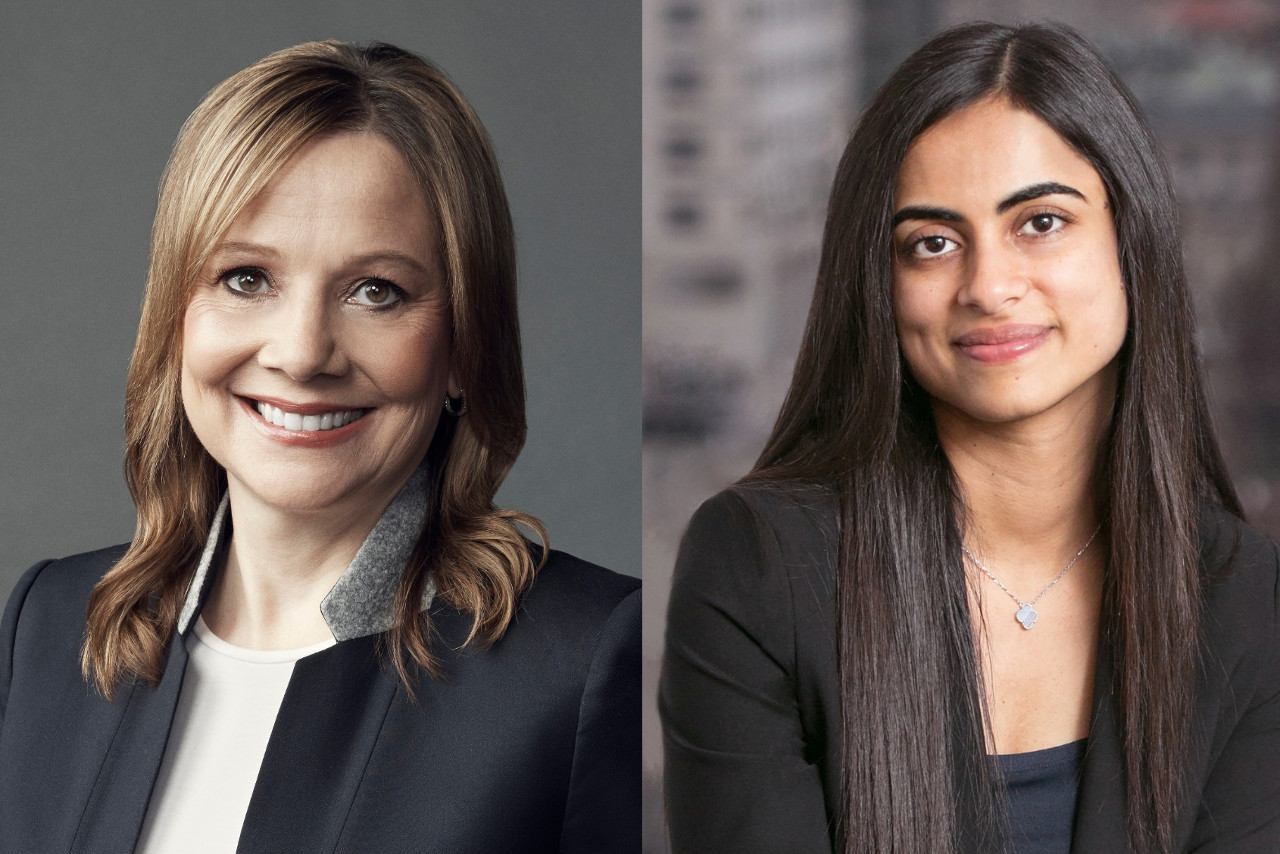 Suryadevara has quickly climbed GM's ladder as she began working there 14 years ago. Similarly, her appointment as CFO is significant: She is the first female CFO in the automaker's 110-year history and makes GM one of only two Fortune 500 companies that have both a female CEO and CFO. 
"Dhivya's experience and leadership in several key roles throughout our financial operations position her well to build on the strong business results we've delivered over the last several years," said Barra.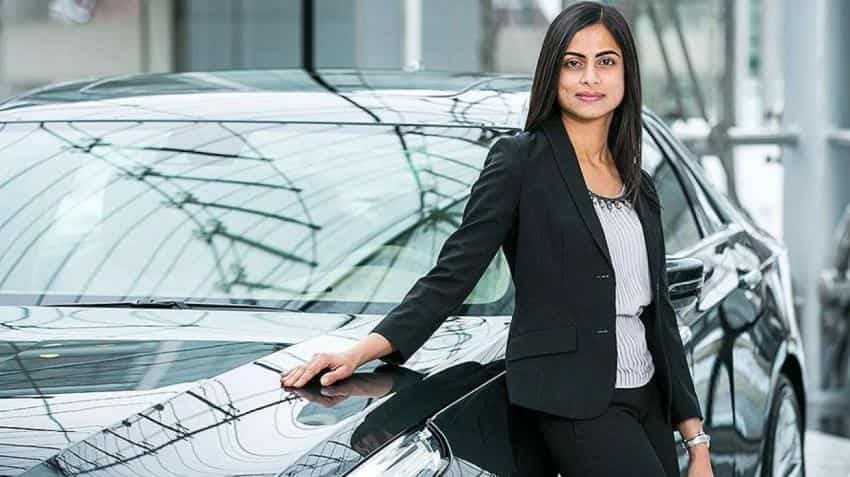 Dhivya Suryadevaras from Madras to Harvard
Suryadevara graduated from Harvard Business School. She has succeeded Chuck Stevens as GM CFO on Sept. 1, GM said Wednesday. Suryadevara has also been GM's vice president of corporate finance since July.
Although Suryadevara never imagined going into the automotive industry. She told Real Simple that she's always enjoyed anything "challenging and complicated."
That was the theme of her upbringing in Chennai, India. After her father passed away when Suryadevara was young, all parenting duties fell onto her mother.
"My mom had to raise three children on her own, which is difficult to do anywhere, let alone in India," she said. "She wanted to make sure there were no corners cut when it came to our education and to prove that we could have the same resources as a two-parent household."
Her mother's high expectations stayed with Suryadevara as she completed her bachelor's and master's degree in commerce at the University of Madras.
Dhivya Suryadevaras's Journey 
The move was a major culture shock. Grappling with student loans added even more pressure to the experience. While going to Harvard Business School.
The effort paid off when Suryadevara landed an internship in 2002 at the World Bank before joining UBS as an investment banker. When the time came to move on, she set her sights on GM.
"It struck me right away that there was no shortage of interesting things to do there," Suryadevara told  Real Simple. "I saw that I was only limited by how much effort and time I wanted to put in, which is what made me want to work harder."
She began her career at PricewaterhouseCoopers before moving to investment banking at UBS. At 25, she joined GM as a senior financial analyst at the treasurer's office. She's been with the company ever since, eventually becoming one of the youngest chief investment officers of GM Asset Management, in which she managed $85 billion worth of assets for the company's pension plans.
She reports to CEO Mary Barra, 56, head of the automaker since 2014.
"GM CEO Mary Barra, who has made significant strides to increase female leadership in the company," says Suryadevara.
Dhivya Suryadevaras Success
Suryadevara made the huge jump in the company from General Motors Vice President of Corporate Finance to the CFO. She has a huge role alongside Barra while improving General Motors overall company worth. If she continues to go down the successful road she has paved for herself she is in the right direction. Suryadevara will be a wonderful CFO and hopefully a CEO down the road. They plan to continue to produce strong business moves for the future. The duo also plans to keep General Motors on top of the auto industry food chain.
The Future of General Motors
These two women will do a great job leading their company to many, many years of success and keep an eye out for General Motors' success in the future. With Suryadevara's knowledge from going to Harvard and Barra's overall car knowledge of being the CEO for a while now, they should be a powerful team. Keep in mind, that GM is the first large auto industry company that is putting two women in charge. More companies should have females at larger roles because their abilities and capabilities are endless.
"General Motors has a legacy of firsts when it comes to minorities and women. We're proud of it, and it is the foundation on which we'll keep building. We still have more work to do and we are determined to do it. The right way, for the long term. This mission has no finish line." 

The company said in a separate statement.