Dr. Gurtej Sandhu surpassed Edison in patents. Yes, you heard it right. A proud moment for us Indians. A deed worth celebrating. He is an Indian-Origin Scientist. Dr.Gurtej Sandhu who was born in London to Indian parents. He went on to pursue Electrical Engineering at IIT Delhi. Right after, he went to the US to the University of North Carolina at Chapel Hill to pursue a Ph.D. in Physics in 1990.
Dilemma at hand
When he turned 58, he got two major job offers that he preferred were better suited him when compared to all others. One from Texas Instruments and the other from Micron Technology. The reason behind his choice was that he started to develop a great interest in integrated circuits; while he was pursuing his doctorate at the University of North Carolina at Chapel Hill. He then decided to go with the smaller company. At that time it was struggling against the government-subsidized memory chip makers in Japan and other countries. Dr.Sandhu felt this company would let him learn the ropes of various aspects of the industry and have more learning experience.
The choice he made
Dr. Gurtej went to Micron in Boise and worked on Moore's Law. It was the phenomenon that saw the number of transistors on an area of integrated circuits doubling each year. Even, Moore's Law was a trend, not a law of physics. But, the memory cells on chips kept shrinking. Engineers reached the point where they could no longer fit more zeroes and ones onto flat chips. Sandhu began to focus on stacking layers of two-dimensional memory atop one another. Stacking was a work in progress that demand new processes to make it effective and affordable.
His first patent
At Micron, Sandhu secured his first few patents improving how many memory units could be crammed into these chips, and he hasn't stopped inventing since. With time he found a way to cram more memory cells onto chips, making them more efficient. This led to the series of patents, which gained him the status of an inventor. He has under his belt near about 1,400 patents since he started working at Micron.
"The technical complexity of what we need to do today is exponentially more difficult" than it was when he started, Sandhu said.
A Washington based publisher of business forecast– Kiplinger recognized his achievements as:                                               "Sandhu developed a method of coating microchips with titanium without exposing the metal to oxygen, which would ruin the chips. Initially, he didn't think his idea was a big deal, but now most memory-chip makers use the process."
Awards
Sandhu was awarded the Andrew S. Grove Award by the Institute of Electrical and Electronics Engineers (IEEE) for his contributions to solid-state devices and technology. However, with the advent of AI, self-driving cars, Big Data, and IoT, there's been no lack of innovation for Sandhu to experiment with, and so his list of patents has grown high. After a rapid rise in his patent works, chip manufacturers around the world have used Sandhu's patents.
"His  pioneering achievements concerning patterning and materials integration have enabled the continuation of Moore's Law for aggressive scaling of memory chips integral to consumer electronics products such as cell phones, digital cameras and solid-state drives for personal and cloud server computers." -IEEE
"He has tremendous humility, in particular given the scale of impact that he's had," said Will Hughes, director of the university's Micron School of Materials Science and Engineering.
"And he has his finger on the pulse of emerging technology and emerging memory on the global scale."
A humble person
Hughes adds: "He's deeply committed to his family and friends." Sandhu and his wife, Sukesh, raised two sons: Gureet, a Boise State graduate who works at Boise's Albertsons Cos. Buying candy from the grocer's suppliers (and who DJs at Boise's Revolution Concert House); and Sunny, who works in Australia.
We observe that in our history, we have many great scientists and innovators across the globe who always worked hard to provide excellent innovations for the development of society and also redefined the way we live, work, and function. Be like Nikola Tesla with around 300 patents, Carleton Ellis with 753 patents, and many more. But when it comes to India very few scientists who barely reached this figure.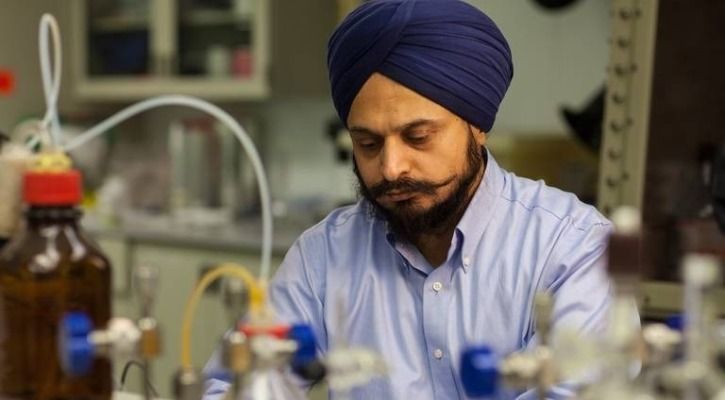 And now it's a proud moment for India to Celebrate as our brave scientist Dr. Gurtej Sandhu surpassed Edison in patents!!!
For more detailed info, refer : https://patents.justia.com/inventor/gurtej-sandhu