As of September 2017, there are more than 440 million blogs in the world. Blogs were one of the first social media platforms utilized for influencer marketing and continue to be a highly effective avenue to reach consumers. Loyal readers check blogs daily to keep up with the latest trends, and in many cases see bloggers as friends lending valuable tips and advice. Food bloggers in particular appeal to a diverse consumer base. Whether a mother looking for a new recipe, a young adult learning to cook for themselves, or an individual adjusting to new dietary restrictions, food blogs offer value to many types of consumers.
But some of them have gone on to influence millions of people on the social platform. Here is a list of some of the most popular food bloggers who are admired to a great extent for their great work.
1) Cookie And Kate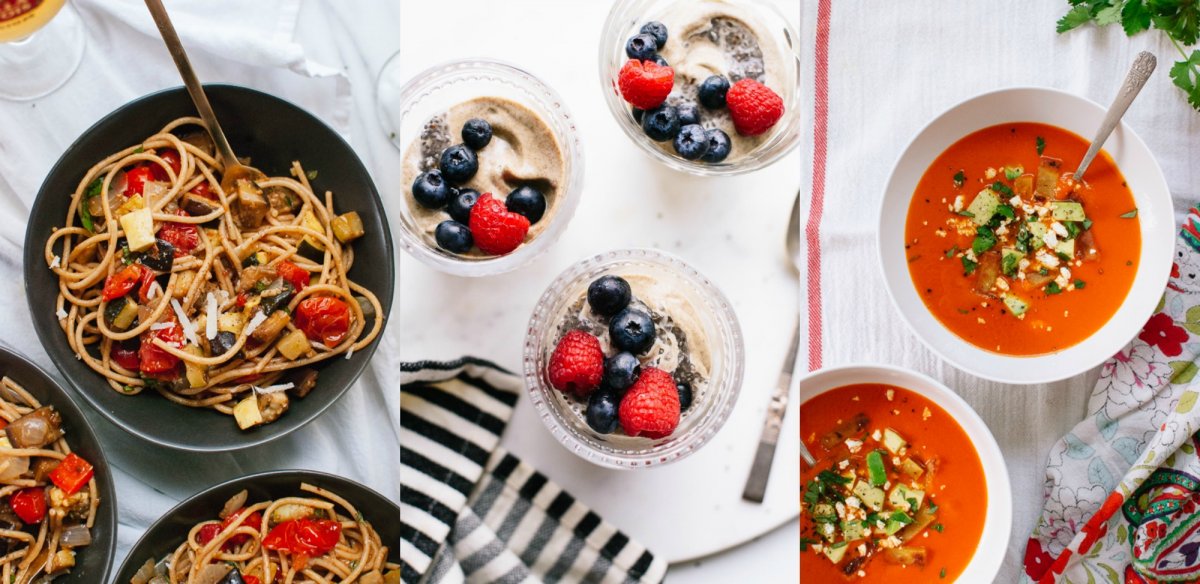 This food blog was initiated by Kate and her cute and adorable dog, named Cookie from Kansas City, Missouri in 2010. As she is quite enthusiastic and passionate, hence this leads to her frequently posting recipes through her blogs which contain substantive quantity as well as contain equal amounts of quality. She posts only vegetarian dishes through her blog because she strongly believes that her dishes (basically her recipes) should all have a strong connection with their source which makes it look and feel more pure. Despite all this, she has managed to create a humongous amount of recipes that are profoundly renowned throughout her admirers and followers. Her love and passion has made her become one of the most popular and prominent food bloggers around the globe.
2) Sweet Life
This blog was started by a foodie named Vianney who belongs to South Texas. She spent the majority of her childhood living in a Mexican household and as her interest in food started to increase, she thought of exploring her childhood memories which inspired her to create unique recipes fusing the textures and flavors from the two different cultures. Her blogs are available in both English and Spanish which help people from both the communities acquire help to improve their cuisines. Her artillery of cuisines contain a large variety of dishes which vary in complexity. She has made dishes like classic tacos and fajitas which are relatively easy. Moreover, she has moved on to create more and more complex dishes, an example being the Chile Lime Salmon with a beautiful Caribbean Sauce. Moreover, she has dedicated an entire page to display only her varieties of margaritas!!!
3) Hemsley + Hemsley
Sisters Jasmine and Melissa Hemsley initiated Hemsley and Hemsley in 2010, intending to create an impact on the food industry as well become popular among the foodies and they did accomplish that. They also started their food blog emphasizing on enhancing the relationship between the people and the food they eat. As of now, they have written two cookbooks, launched a cafè in Selfridges named Hemsley + Hemsley in 2016 and even go on to become TV celebs by launching their show "Eating Well With Hemsley + Hemsley". The dishes that they create are still quite close to their hearts with a little more emphasis on their nutritious and attractive recipes like the courgette with a butter bean pesto or Earl Grey pan glazed salmon. They have become quite the dynamic duo and can now surely compete head-on and even overwhelm the best of best in the industry out there.
4) Chocolate And Zucchini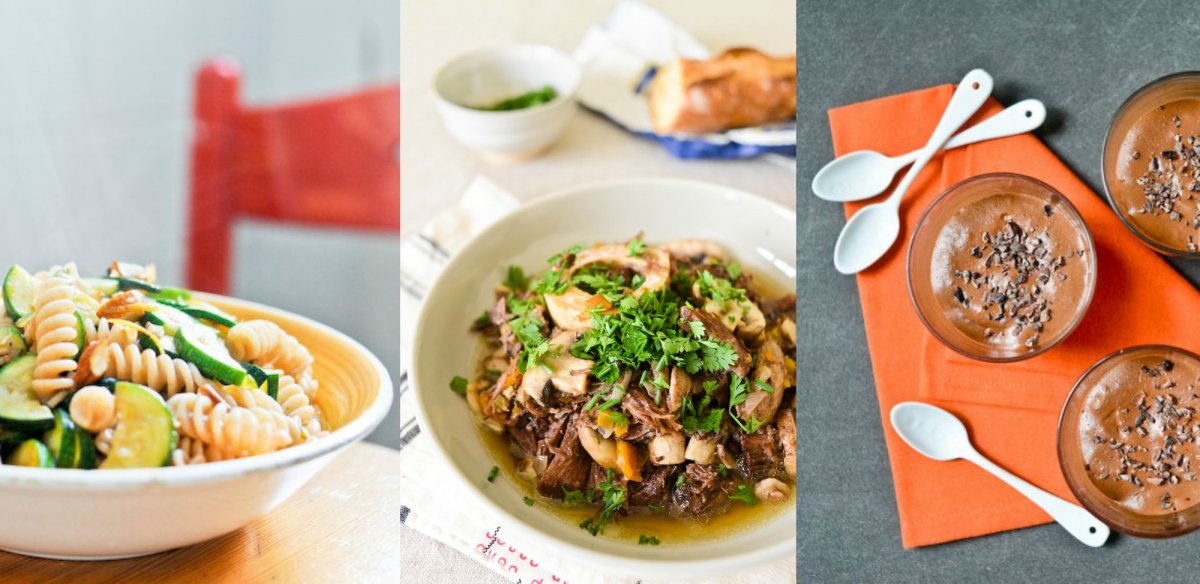 Initiated by Clotilde and Based in Paris, this food blog, according to her, guides readers through the sparkling journey of food from the farmer's market to the restaurants. Her aim is also to help other amateur but passionate cooks like her enhance their skills but side by side enjoy cooking as well. She claims that her signature style is creating easy, quite approachable recipes with a little unique twist which makes it all the more special to the people. She has a huge artillery of various flavor and texture loaded dishes, ranging from classic French dishes like beef bourguignon and cocotte to other cuisines including fish curry and Chinese marinated pork ribs.
5) Masters Of The Belly
This blog was started by Noha, an Egyptian food lover who often jokes that food has been the sixth member of her family. She has now continued her love for food and brought it to Australia where she currently resides. According to her, food has played many significant roles in her life, some of them being celebration, togetherness, and tradition. She is quite admired and loved for her strong bonds with her native place i.e, Egypt, and also for sharing these beautiful Egyptian dishes with the International community. She is known to add modern styles and add an extra modern flair in her cooking techniques, while plating, and also photography. All this effort of hers to create exemplary dishes books these recipes a well-deserved place in a cookbook.
6) 9jafoodie

This food blog was started by a Nigerian weight loss specialist by the name of Ronke. According to her, she aims to simplify complex African dishes into something even the amateur home cook can easily cook. All of her recipes include traditional ingredients found in Nigerian cooking, some of them being yams, beans, and plantains. People find her technique quite useful as she is known to explain each step of the procedure demonstrating the execution of the recipe using photos. Due to these efficient explaining technique of hers, even the most inexperienced cook can enjoy cooking and create wonderful and beautiful dishes at his/her home quite easily. If you want to know more about her and her cooking, you can watch her videos here.
7) The Works Of Life
We have to consider the fact that though this blog has earned quite the popularity and fame, its name is quite witty and it has certainly got me!! What about you? This blog was started by a family of four which consists of members Bill(Dad), Judy(Mom), Sarah(Elder Sister) and Kaitlin(Younger Sister). It was started so that the sisters could stay connected with their parents after Bill and Judy moved to Beijing from the U.S, while Sarah and Kaitlin stayed back. Their cuisine artillery mainly consists of Chinese dishes, but they have occasionally admitted to funny scenarios of family arguments. Ignoring this, we can surely say that this is one talented family with a great variety of dishes!!!
Hence, we can say that these are some of the many food bloggers that have delivered their best throughout the globe.