Have you ever wondered what would happen if the vehicles on the road start riding without fossil fuels? This would be great news for nature lovers.No fuels, no pollution.
Well, Germany has got an option for fuels, The new technology has been designed by Siemens, and aided by the German government, which has spent €70 million developing trucks that can use the system.
Germany has opened its first-ever "electric highway", which allows hybrid cargo trucks to charge their batteries while they are on the move, on its A5 motorway, Bloomberg.
The 10-kilometer (6-mile) stretch, which was opened last month near the city of Frankfurt, is being used by one truck now, with four more planned by 2020.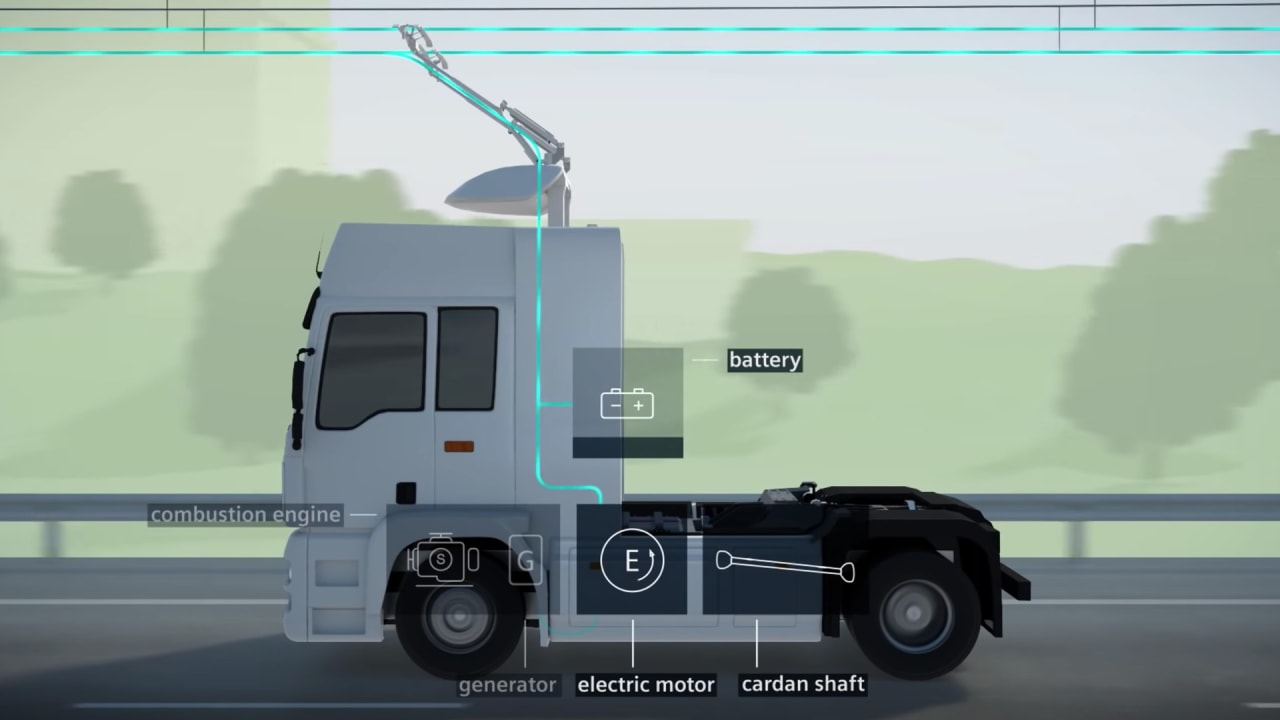 The highway, built by Munich-based engineering firm Siemens AG, uses 670-volt direct-current overhead cables that let electric trucks draw power. Volkswagen AG's Scania trucks unit is providing hybrid vehicles as part of the project.
So far, the system runs along a 10km (6.2 miles) stretch of the autobahn between Frankfurt airport and a nearby industrial park. Two more stretches of the highway are expected to open soon.
The trucks run on electric motors when connected to the overhead power lines, and on hybrid systems when on regular roads. Sensors inside the lorries detect when they can use the overhead cables.
According to Siemens, the eHighway system 'combines the efficiency of electric rail with the flexibility of trucking,' while the electric system also drastically reduces the emission of CO2 and nitrogen oxides from the road.
The company is confident they can integrate the e-Highway system onto existing road infrastructure, providing a practical way to reduce emissions in areas where railways aren't possible. Using the new system, Siemens believes truck drivers will save around €20,000 on fuel over 100,000km (62,137 miles).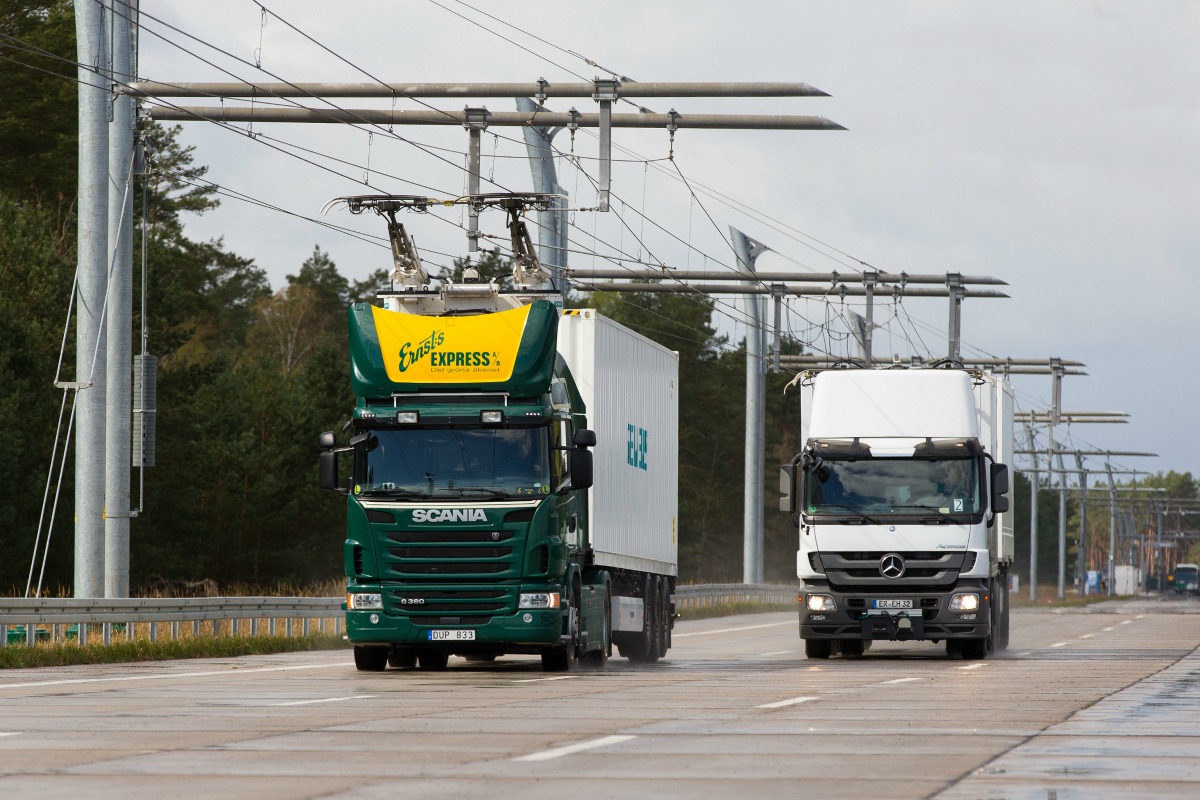 The technology used on the highway is similar to that used in trains or trams, allowing trucks to link on while driving at up to 90 kilometers an hour.