E3 is over ! And it's been an amazing week of teases, reveals, and announcements.  If you weren't aware of the Expo don't worry. From Press conferences to the awesome booths, here are highlights from the awesome week of Remakes, Sequels and Reveals!
XBOX
Xbox's press conference was an awesome start for the expo.The next console release by Xbox: Project Scarlett is going to be 4x power of current-gen consoles with 8K resolution support and 120fps frame rate with raytracing support! Xbox. The "Series 2" controller with an in-built battery up to 40 hrs of power, a charging dock, adjustable joysticks, and Bluetooth connectivity. Halo Infinite is going to be released on the new Xbox on holidays of 2020. Gears 5 is going to be released on September 10, 2019. The Outer Worlds by obsidian is releasing on October 25, 2019. The game seems to be much finished and can be their next best title after Fallout: New Vegas. Psychonauts 2, Bleeding edge, Flight Simulator, and Battletoads would be released in 2020.
NINTENDO
This E3, Nintendo went retrospective and brought back some nostalgia. If you're a Zelda fan, wait no more the Legend of Zelda: Link's Awakening is getting a remake for Nintendo Switch. With the fast-paced top down the action, newly recorded music and dungeon creator, Link's adventure to escape koholint island would be worthwhile.  Pokemon Sword & Shield is gonna be the latest entry for the latest 8-gen pokemon with an impressive set of graphics style which is similar to Zelda: Breath of Wild. Animal Crossing is going to get its fifth instalment in the series Animal Crossing: New Horizons and Luigi's Mansion is coming back with its GhostBuster kind of play style. New DLC for Super Smash Bros is getting Joker from Persona 5, Unnamed hero from Dragon Quest XI and Classic Banjo & Kazooie. Zelda: Breath of Wild is getting a Sequel !! which is underdevelopment.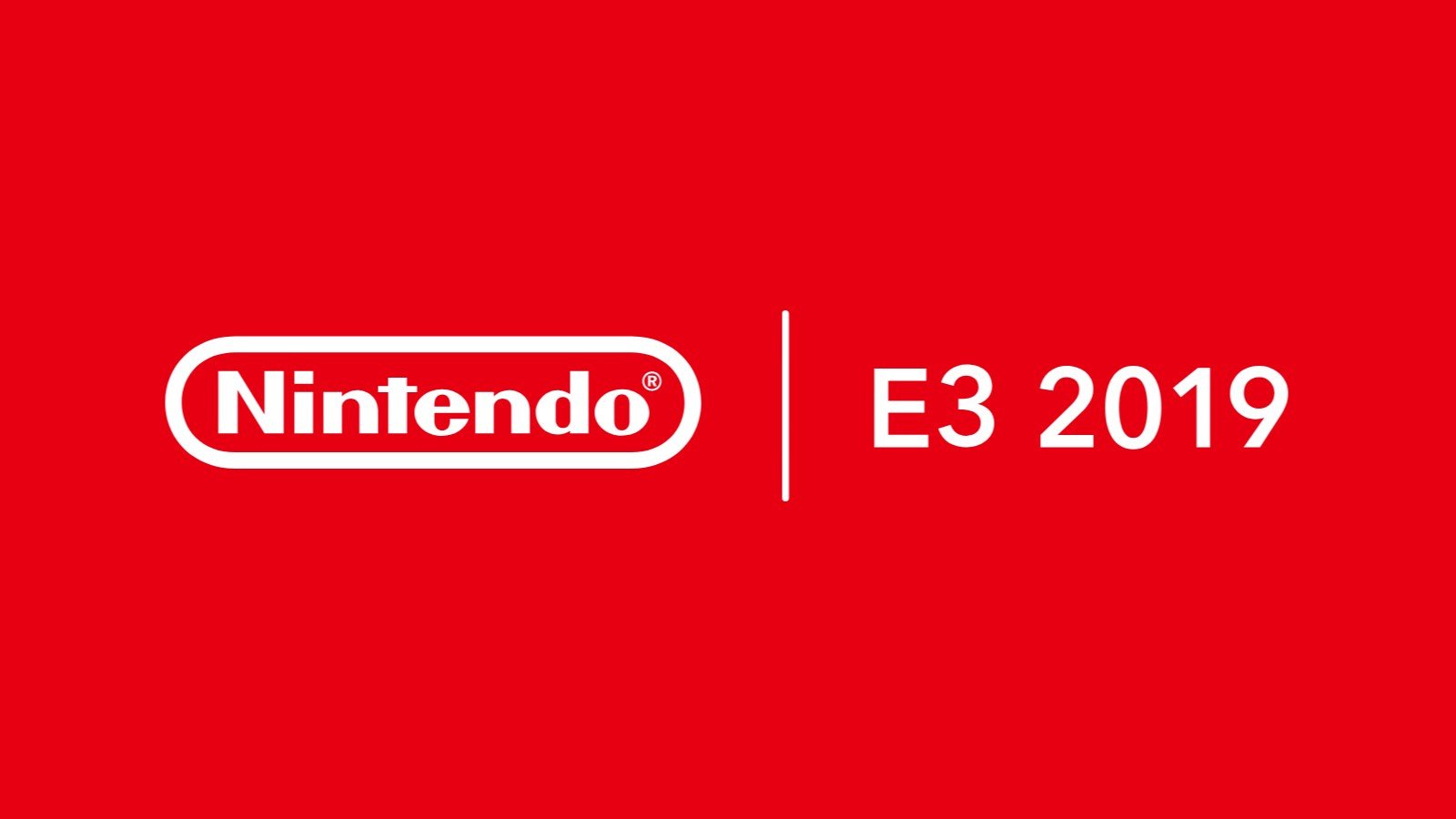 UBISOFT
These previous six years have been a tremendous success for Ubisoft. Watch Dogs: Legion is set in a near future of London oppressed under an authoritarian rule. You will play as a group of individuals in an organisation known as Dedsec. You can recruit NPCs from their skillset and the death of a character is permanent in the game. Ghost Recon: Breakpoint with Jon Bernthal of The Punisher is going to be the leader of a villainous wolves faction hunting the Ghosts. Division 2 is getting 3 episodes worth of content addition. The Division movie is going to release through Netflix. Rainbow Six: Quarantine is the new title announced for the Rainbow Siege series.It will have present operatives with 3 player coop against the hordes of the infected.It's going to be out on early 2020.Roller Champions, a PvP sports game going to be a competitor to rocket league was announced.
BETHESDA
The game in major focus was Doom: Eternal which has all new gameplay elements and story extends to hell, heaven and beyond. It's going to hit the shelves on November 22, 2019. Wolfenstein: New Blood, killing Nazis in new fashion releasing on July 26, 2019. Fallout 76 could be not worth the hype. Developers are trying to fix the mistakes which should've been done pre-release. It's getting a Wastelanders expansion and a BattleRoyale mode . Ghostwire: Tokyo is survival horror series by the makers of Evil Within series and Resident Evil series. Deathloop is from the studio behind the Dishonored series and the prey reboot. Its premise is two protagonists killing each another in an endless time-loop. Rage 2: The Rise of Ghosts expansion is coming with whole new cheat codes, vehicles, abilities, faction, and a new storyline. Elder Scrolls Online and Elder Scrolls: Legends are getting new expansions as well.
EA
Apex Legends is getting a new season with an improved battle pass, a new character, a new gun from Titanfall 2, and new skins with a limited time mode Apex Legends: Stories from the Outlands. Star Wars Jedi Fallen Order by Respawn is going to be released on November 22, 2019, which is much inspired from Sekiro's blood meter. There is the hope of an awesome title that would live up to predecessors like Star Wars: Knights of the Old Republic or Star Wars: Jedi Knight series. FIFA 20 is going to get a new mode inspired by FIFA Street known as Volta.
SQUARE ENIX
Final Fantasy VII is getting a remake! , the eyes are on its action-oriented OpenWorld with turn-based elements. It's is going to be released on March 3, 2020. Final Fantasy VIII remastered and Final Fantasy Crystal Chronicles remastered are announced. After Dying Light's great reception, Techland is working with Chris Avellone on Dying Light 2. It's going to be an open world parkour action RPG ! and that sounds really promising after it's revealed that our main character Aiden is infected. Dying Light is going to be released in Spring of 2020. You can expect a Marvel Gaming Universe as Marvel announced an Avenger's project in 2017 and in this E3 the trailer for Marvel Avengers was shown. You can play as Captain America, Iron man, Hulk, Black Widow and Thor. The story narrative would overcome the early graphics. It's going to be released on May 15, 2020. The Outriders is a new Title announcement from the makers of Bulletstorm and Gear Of War: Judgement, which is a 3 player coop survival on a hostile alien planet.  Now further this year a Kingdom Hearts DLC: ReMind and Oninaki(JRPG) is gonna released further this year.
CD PROJEKT RED
This List is incomplete without CD Project Red's Cyberpunk 2077! and it was worth the wait. Its storyline is based on a board game called Cyberpunk 2020. Action RPG, Character customization and Branching Storylines with the futuristic dystopia of Cyberpunk Genre, the hype is off the charts. Keanu Reeves !!  is in the game as Johnny Silverhand and is in the protagonist's head. The attention to detail is fabulous with the cultural references everywhere in the open world.  Cyberpunk 2077 is going to set a new milestone for the cyberpunk genre itself. It's going to be released on April 16, 2020.
FROMSOFTWARE
Elden Ring was announced by Hidetaka Miyazaki, The person behind Dark Souls, Bloodborne and Sekiro Series with George R R Martin, The person who wrote Game Of Thrones ! are collaborating to make this title!!. The mystical Elden Ring is destroyed and the world is in chaos. This title is going to be the largest game ever from FromSoftware which would be rich in lore with lots of inspiration from Dark Souls.
We really did miss Sony's E3 this year. There are rumours on a Bully Sequel by Rockstar Games. Destroy all Humans are getting a remake by THQ Nordic and  Baldur's Gate 3: The Black Hound trailer is released. Now we can see more of the announcements and reveals at next conferences like QuakeCon, GamesCon, etc. Stay Tuned for more exciting content on NeuroNerdz!
What were your expectations from E3? Do comment your thoughts below.