Too many times in my generation, I have seen people looking for love and affirmation through others. We attach ourselves to someone who makes us feel good. Some of us have yet to develop and see how special we are. We rely on others for our self-love, fishing for constant boosters about ourselves because we never learned to love ourselves.
Is there something that immediately affects all areas in a person's life?
There is. This is self-love, the most wonderful and vital thing you should work on to start living your best life. Self-love is what will take your life-experience to the next level. It will make your goals and dreams possible and it will make you happy.
What is Self-Love?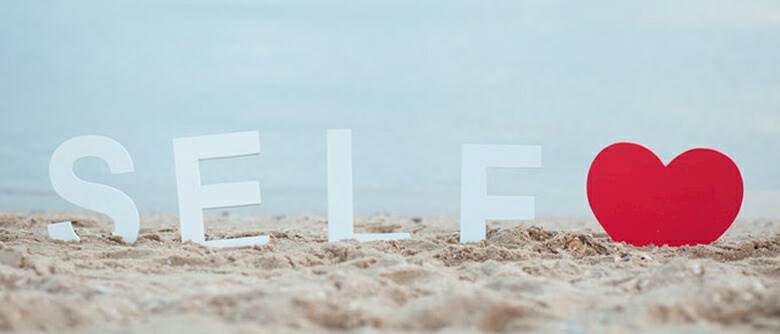 Self-love is being kind to yourself. It is accepting yourself the way you are, with all your mistakes and flaws, and learning to love them, too. Self-love is not selfishness. Self-love is being with you, consciously choosing who you are and what you need. It means freeing yourself from the limiting of the outside world and find peace within you. Self-love is living from the inside out instead from the outside in. Self-love is the door to your true authentic self. 
Why is Self-Love important for you?
Psychologists advise – in order to live in harmony with the world, you need to learn to love yourself. Self-love is a basic thing necessary to love other people too, and the whole world, and gently feel comfortable.
Self-love is the most reliable vaccine against all sorts of psychosomatic diseases and the prevention of stress. Everything is simple but If a person does not love himself, he directly or indirectly defines himself as "not good enough" and does not feel worthy. A person can learn to love, accept and understand others only when he knows how to love, understand and accept himself as he is.
"You must love yourself before you love another. By accepting yourself and fully being what you are, your simple presence can make others happy. You yourself, as much as anybody in the entire universe, deserve your love & affection."  – Gautama Buddha
Self-love and Selfishness
Many people confuse self-love with selfishness. We were told from childhood that loving and praising ourselves is selfishness and bad. We need to think less about ourselves and more about others.
What is the difference?
If you are not able to give yourself love and acceptance, then you will pull it from other people. You will constantly need confirmation of your importance, you will constantly miss the attention, recognition, emotional or material contributions from others.
The egoist cannot give anything to others, because he feels a constant shortage, and trying to make up for it, he only takes it away, regardless of the interests and feelings of other people.
And it seems that he loves himself, he is trying for himself, ready for anything to satisfy his needs, but all this is not a consequence of love for himself, but a gaping hole.
When a person loves himself, he has so much love that he is ready to share it, without demanding and not expecting anything in return.
Few signs that a person is dissatisfied with himself:
– it constantly seems to us that we should be better: work harder, be more productive, more attentive, etc.
– it seems to us that we need to improve ourselves.
– we doubt ourselves when it comes to expressing our opinion in a group of people or speaking publicly – it seems to us that we are not good enough.
How to deal with Dissatisfaction?
What to do with constant dissatisfaction with oneself? How to cope with self-doubt, low self-esteem, dissatisfaction with certain parts of the body or character traits?
Here is how to do it:
-Each time this sensation arises, stop for a second and simply note it in your head.
-Try to feel how this feeling is felt in your body.
-Do not try to run away from it, stay with it. Don't try to deny it, open and accept it.
-Open to the pain that this sensation causes. Treat this as one way to open your heart. In this case, to open pain means to get rid of it.
-Treat this sensation as a sign of a kind heart, soft, gentle and loving. You would not worry about whether you are a good person or a good enough person if you had a bad heart. Behind all your difficulties there is a fundamental kindness – you just need to notice it.
How to love yourself?
1. Acceptance of the body
It is impossible to sincerely love yourself, remaining dissatisfied with the body. If you cannot accept your bodily imperfection, you will be annoyed by the imperfection of others. Do not go to the body in war – respect it and take care. Go for a run, get enough sleep, do sports that you love. Drink water, walk in the parks, eat well. Do not make the body conditions that you will love it when there are fewer kilograms in it – your body should not try to earn love. There will be no other.
2. Acceptance of Feelings
We are used to dividing feelings into good and bad. "You're angry, I don't love you," said the parents. "Boys don't cry", "girls should be kind", "they carry water on angry people", "envy is bad and ugly" – our heads are full of such statements and beliefs. We try to mask negative feelings, not to notice, to hide inside. But feelings are not right and wrong. They are. Until you learn to understand how you feel in a given situation, you cannot recognize yourself. Understand what you like and what hurts. Allow yourself to experience the full range of feelings
3. Self-Donation and Self-love
They say love is a service to others. The law of the universe, the more love you give, the more you receive. Indeed, the law works, but there is a nuance. If a person does not know how to love himself, caring for others is a desire to love himself through someone else.
4. The main thing – Start today to love yourself
Learning to love yourself is never too late – start now. The time has come. Time, finally, to accept its truth, its beauty and divinity, its unique importance for the whole.
It is time to leave the denial in the past and begin to shine. So, finally, you will gain freedom of expression and creativity, from which your soul will sing in the service of the Whole.
Dear ones, you may have moments when you feel uncomfortable. Resistance, imbalance, disappointment, anger – all these emotions are part of human experience.
Not a single person can remain in balance all the time and maintain a positive attitude.
As long as you live on Earth, you are constantly exposed to various energies and changes, and circumstances may arise that will be difficult for you to cope with. All this is perfectly normal.
So just lay your hand on that door handle to your true you and push it down to open up for the beauty within you, and give this world a priceless gift: YOU
NOW THRIVE!