Indian Institute of Science, Bangalore has grabbed the second position in the QS World University Ranking in terms of Citation per faculty. In a span of five years, it got almost 100,000 citations. This is a proud moment for us Indians to gloat over making it a historical achievement in the education field.
IISc (Indian Institute of Science)
Locally known as Tata Institute, Indian Institute of Science provides excellent research and secondary education in the field of science and engineering. It offers numerous Bachelors, Masters and Doctoral programs for students to choose from. For consecutive three years (2016-2018) it has also bagged 1st position in NIRF rankings. It has excellent faculty that gives ample motivations and guidance for students to achieve the maximum in their lives.
What is QS World University Ranking?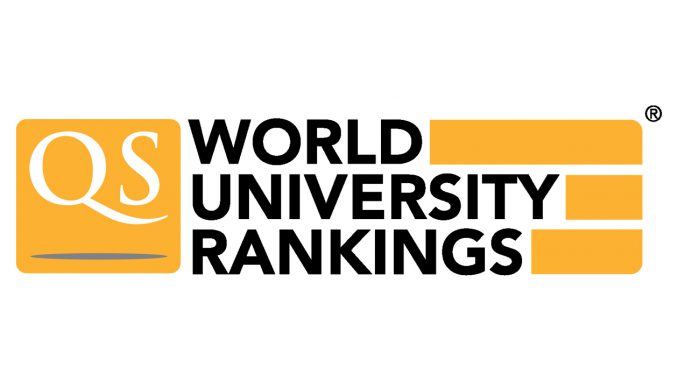 Quacquarelli Symonds (QS) is a British company dedicated to education and career advising. It was previously known as THE-QS World University Ranking and its first issue was out in public in 2004 but QS separated from THE (Times Higher Education) and published its own first independent ranking in 2010. The list consists of Universities located all over the world that are deemed best in their performances. The list has also got approval from IREG (International Ranking Expert Group) making it one of the three most widely read university rankings in the world.
Criteria of evaluation
The criteria's for the evaluation of a University's performance are divided into six categories.
Academic reputation (40%)
With the highest weight age of 40% this criteria is based on the Academic survey of teaching qualities and research aspects with over 94,000 people's opinion.
Citations per faculty (20%)
This criterion uses a unique method of evaluation. It gathers citations used while publication of papers by the university over a period of five years. To check whether all the subjects be it science or philosophy gets equal impact/weight the citations are normalized.
Faculty/student ratio (20%)
It also has a 20% weight age in the criteria. It measures teaching quality that student receives in a university, an important aspect to rank a university. As without quality teaching is just some words scribbled over board or said during lectures.
Employer reputation (10%)
'QS Employer Survey' is used to measure this criterion where students are prepared for the upcoming employment. Innovation and novelty are gaining new heights in the employment requirement list and the university that prepares its students to be different and unique thrives.
International faculty ratio (5%)
Teachers from abroad attract students and parents alike. This mixing of faculties helps in having people of different views under the same roof. It helps in generating novel ideas and distinctive approach for problems.
International student ratio (5%)
Having students from all over the world in same class helps in the overall development of the same. It widens the horizon of their minds and increases positive and healthy competition among them.
QS Also provide global subject ranking with 48 different subjects under 5 categories namely arts & humanities, engineering & technology, life science & medicine, natural science and social science. It also publishes a list of Regional Rankings.
https://www.topuniversities.com/university-rankings-articles/world-university-rankings/top-universities-world-2020
"The Indian Higher Education system is making progress in some key areas. The sector requires more substantial, sustained and strategic investments both in research and investment." – Ben Sowter QS research director.