When I hear the name Irrfan khan, my mind automatically conjures up his face with a smile and glinting eyes that hold various meanings but above all pure happiness. His eyes spoke louder than his words. He has made us feel all kinds of emotions be it laughter, sadness, surprise, even guilt by the roles he played. Irrfan Khan has worked in plentiful of movies both Bollywood and Hollywood, dramas, tv serials. His acting has always made us speechless and spellbound. I could go on and on fill pages about how better of an actor he was and still left with plenty to describe. Let's take a look at some of his brilliant works that are definitely worth a watch.
MADAARI
In this movie, Irrfan plays the role of a father who has lost his son in an accident. He is in distress because of the loss and furious at the corrupt officials. He decides to take matters in his hands to get the justice that he deserves for himself and his son's untimely death. He takes you along on a journey with a father's angst, mourning, and everything that comes with it.
Have you ever received a letter from your loved ones? What would you feel if you did get it? Khan in this movie is a widower. He gets the surprise of his life when one day he receives a letter from a stranger (by mistake) in his lunchbox. The scene where he sniffs each item and then relishes the joy of food that for once tastes like food. You cannot take your eyes off of that. The letter exchange continues and what happens next is strangers becoming friends and then maybe more. Surely, you would enjoy this one.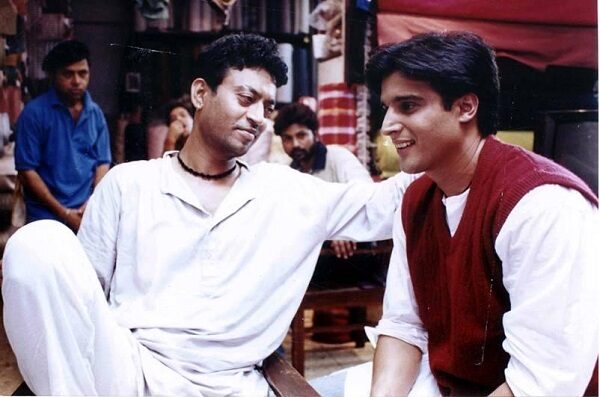 Sometimes it happens that you like a movie because of the villain. And this movie is definitely one of them. Here Irrfan is in a negative role and I am sure you would love him. The story is based on student politics where Irrfan is the head of one of the two notoriously famous gangs. But he is also in love. The things we do to conquer our love goes beyond what is right or wrong. Irrfan plays it by ear and I am sure you will love him warts and all.

What would you do when you have to choose between your family or the gangster, especially when you are working for RAW? Would you betray your country or would you sacrifice your family? Irrfan Khan here is working for the RAW but when the mission goes wrong and your own people leave you what would you do? Do you still stay loyal or think of yourself? Khan is torn between two choices, country or family? His anguish will leave your heart in pieces. When it ends you would definitely be demanding justice to be served on his behalf.
A film that has become Irrfan's highest-grossing film of his career. To secure the future of their kid's parents can go to any length. Even if that means staying in a shabby place, pretending to be poor. You give your all. In this movie, Irrfan plays the role of a parent to the tee. The desperation to enroll his kid to a good school, the things that he does to make it happen will leave you laughing and also crying when the irony hits hard.
The film is a biopic of the athlete Paan Singh Tomar. He won gold for the country in steeplechase numerous times. But when he needed his country to stand for him, to fight for his home, his land he was left high and dry. He decided to be his own savior even if that meant turning from athlete to dacoit. Irrfan Khan is in the lead role and beautifully portrays the character.
Here our hero is not the main lead as there are many other actors too. But his acting surely won him the Best Supporting Actor in Filmfare Award in 2008. This movie in itself is philosophical and Irrfan Khan does his act splendidly. The beauty of life could be seen in his eyes. The way his eyes shine when he encourages Shruti to release all of her built-up anger. You would also have the urge to scream with them.
Haider, Talvar, Piku, The Namesake, Jurassic World, Inferno, Jazbaa, No Bed Of Roses, Blackmail, Karwan, Saat Khoon Maaf and many more are there on the list. He also lent his voice in, 'Resurgent Rajasthan' which was a war memorial for the Indian Army at Vidhan Sabha Road, Jaipur. He was a man of great talents. His acting has set benchmarks for the upcoming actors. We have lost him but he will stay with us by his works forever in our hearts.
Watch this video to have a look at his iconic dialogues: https://www.youtube.com/watch?v=Ew11UTz8qls