Nike have officially unveiled the orange jersey which the team will be wearing against the hosts England on 30th at Birmingham, and team India are all-set to wear their alternate kit for the first time.
"Team India will debut its first ever Away Kit in Birmingham on 30th June 2019. The ODI and Away Kit designs launched this year are inspired by the young new generation of India and the fearless spirit of the national teams.
Similar to the recently launched ODI Kit, the away kit is designed to enhance dynamic movements and modern requirement of the sport and the athletes.
While the new engineered mesh and strategically placed sweat zones help enhanced breathability for the team on the field, new placket construction, the flex crest, garment cut angles and slash taping all add to making the new jersey lighter, more breathable and helps the athletes be agile on the field.
The new total orange and blue colored Away Kits also moves away from a traditional silhouette to using new innovative cut lines alongside dynamic material combinations to emphasize a Multi-dimensional Slash Design and Movement approach," Nike said in a statement.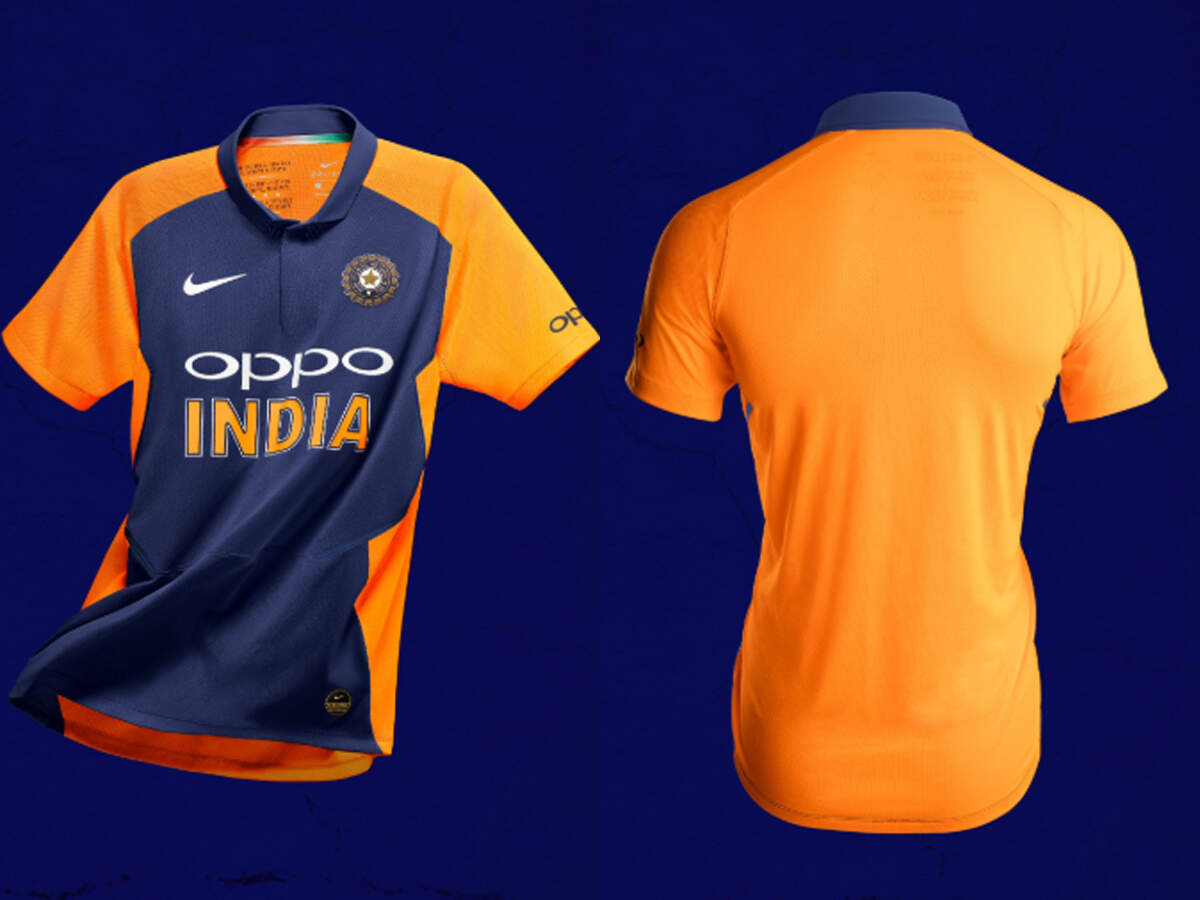 ICC later revealed that BCCI was given different options to choose from, but decided to go with the previously-used blue colour.
"Colour options were given to BCCI and they chose the colour combination that looked the best to them. The whole idea is to be different from blue as England also wears the same shade of blue as India," an ICC source was quoted as saying by ANI.
"Also, the design (orange) is taken from India's old T20 jersey which had orange in it. The designers who are sitting in USA designed this jersey from something that already existed and not something completely new that fans don't identify with," the source added. This kit will also be featuring the special "One Day 4 Children" project logo. This is the one-off match featuring the #OD4C campaign.
Before the commencement of the World Cup, the ICC introduced a new rule: Every team needs to be ready with both home and away jerseys. This was done so that the colour codes for the playing teams are different. 8 out of 10 teams had their away jerseys, and England are free to don their away jersey if they wish to. After all, being the hosts should have some advantages, right?
What are your views on this temporary change? Write down in the comments below.
Official Cricket World Cup '19 Site: CWC '19