Tesla in 2019, despite selling a fraction of 3.6% of GM and Ford sales combined in the US had a market cap of $103B against $86B of the former duo. As a 'premium' car company rolling out with disruptive technologies and becoming the face of the mainstream EV market, Tesla holds a unique position and that certainly ahead of its competition.
Upper Hand Of Tesla
The competitive advantage of Tesla ranges from the battery supply chain in partnership with Panasonic. Tesla AI has proven to improve with every quarter with software updates and self-driving packages. The Supercharging Network with 2,699 Supercharger Stations globally. The branding and advertisement from Roadster to Cybertruck has been self-evidently successful.
Battery
The race is of making cheap, long-lasting battery packs that further the driving range with every new development. Nio employed the razor-razorblade model, a subscription-based battery service. Swapping stations in 64 cities in China and a  new premium model release. Nio doesn't want the Model Y to surpass it in the Chinese market.
With Ultium Battery announced in January by GM boasts a 500-600 range in a single charge aiming for 1 million sales in the mid-2020s. QuantumScape backed by Volkswagen and set to fulfill their promise to revolutionize the industry with a solid-state lithium battery.
Self Driving – Tesla Model Y
The latest photos of Model Y testing with Luminar LiDAR sensors are a big talk. Tesla was supposed to ditch LiDAR because it would be "a fool's errand". Keep a lookout for the former 'Google self-driving project. Now Waymo, having experience since 2010, the team's path to autonomous driving is different. Over 20 Billion real-world and simulated miles driven, safety, and driverless approach are emphasized. Perhaps General Motors has an aggressive plan with testing thousands of Chevy Bolt with affiliate Lyft Inc.
Sales
The home market of Tesla where it dominated the Q1 2021 sales with 45,000 deliveries for Model Y whereas Chevy Bolt EV was nearing 10,000. In the past three years, it is estimated Tesla accounted for 75% of US EV sales but with the growing appetite of car buyers, Ford's Mach-E ate away 12% of Tesla's market share. Competition from established manufacturers is becoming stiff; Volvo will account for all its sales in EV by 2030. By 2023 General Motors will offer about 30 EV models. Ford has tripled its EV sales on May 21 and projects 40% of its sales in EV by 2030.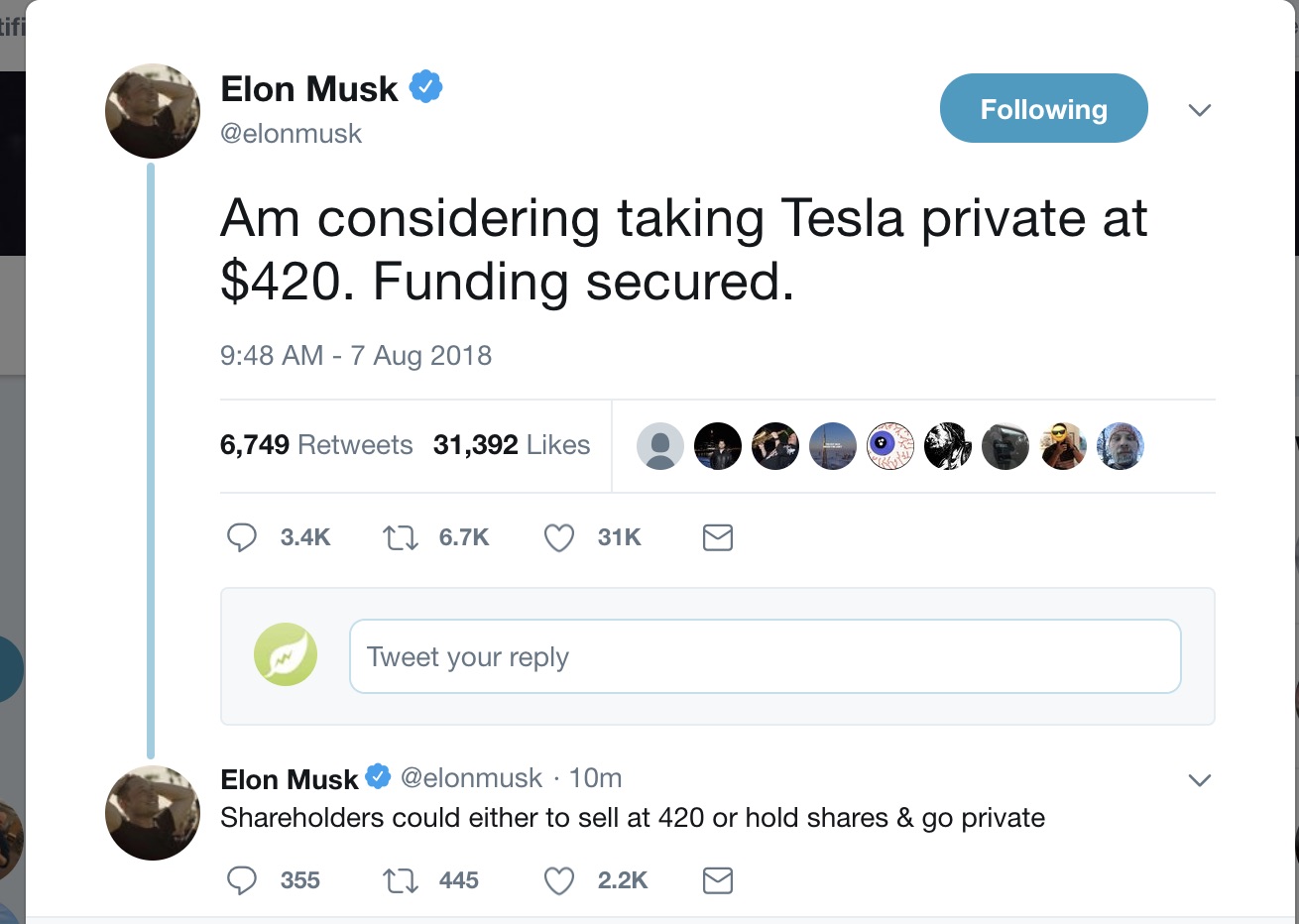 Conclusion
Tesla can stay the king of the hill forever if the market share is concerned. Established automakers will catch up in sales volume in a decade in the West. South and East Asia are the growing and biggest markets, respectively, and would significantly share homegrown companies. Tesla remains a pioneer in EV technology and has compelled the market to shift its attention away from ICE. The values that Tesla believes in is to create an environment for EV and sustainable growth. Staying sole key player is not on their agenda but 'collective effort and inclusive growth.
All images belong to their respective owners.