One of the world's most revered cuisines, Italian food is a handy umbrella term for the country's cache of regional cuisines. Together they reflect Italy's extraordinary geographic and cultural diversity. The common thread between all is an indelible link between food and the locals' sense of identity. From the quality of the product to the reverence for tradition, eating here is all about passion, pride and godere la vita (enjoying life).
1.Ballarò Street Market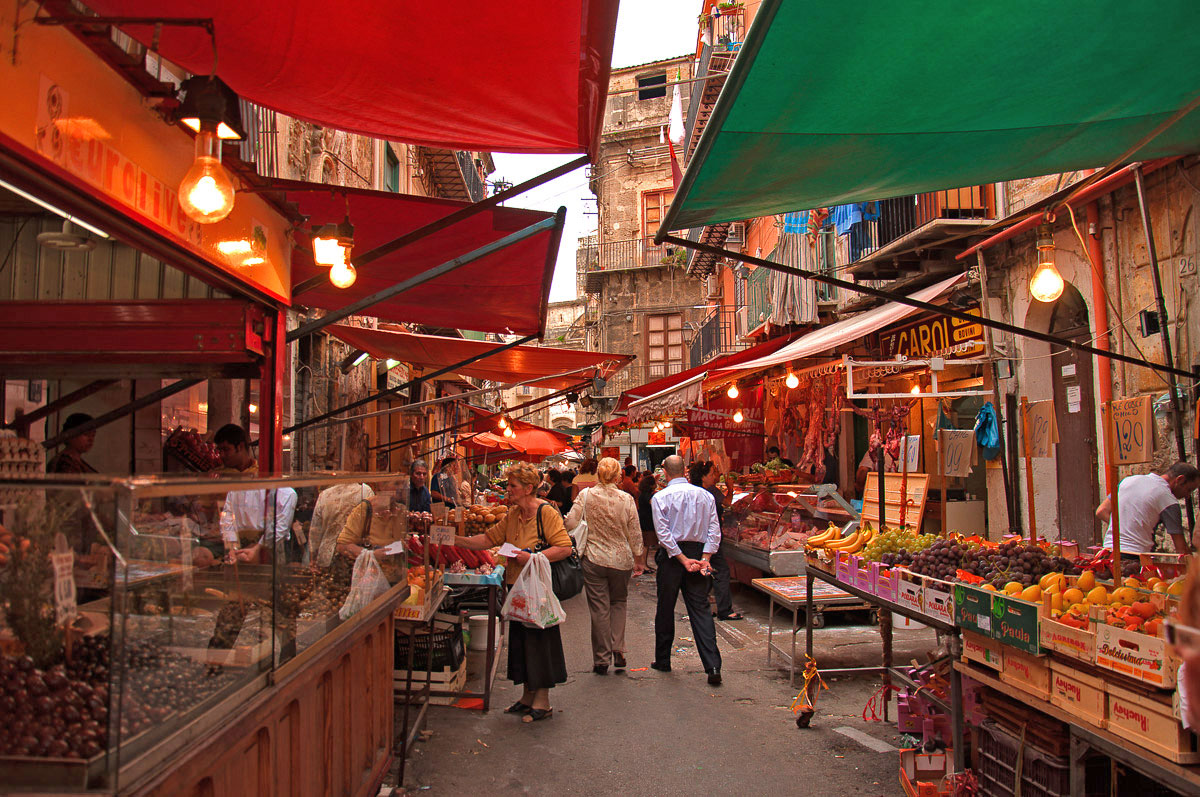 The Ballarò street market in Palermo, Sicily is one of the most entertaining of its kind in the whole of Europe. This market combines two Italian greats, food, and clothes. Primarily a food market, the Ballarò market is a street eaters delight. It is the" oldest food market in Palermo" according to a 10th- century Arab author's travel log. The seafood isn't only the best thing they have to offer, the fresh fruits and vegetables straight out of the fields is a delight in itself, be sure to go early for the fresh ones.
2. Rialto Fish Market, Venice.
Seafood lovers I give you your Heaven. It is one of the most traditional and authentic experience a travel could ever have and also a delight for the appetite.  It is located near the Rialto Bridge, on the San Polo side, extending across the Canal Grande, between Campo San Giacomo and Campo della Pescaria. One can see fresh fish and seafood had been artfully arranged on stalls covered with deep layers of crushed ice. The local came here every day and if you visit Venice then this is place is a must!
3.Pignasecca food market, Naples.
La Pignasecca in Montesanto is the oldest marketplace in the center of Naples. "The dried pine" owes its name to the last tree that stood at the entrance to the extensive vegetable gardens that once fed hungry inner-city bellies. La Pignasecca no longer hosts vegetable plots but remains a gem in the Neapolitan foodscape nonetheless, especially on Sundays when the stores at the feet of the decaying Spanish palazzi spill forth their produce. La Pignasecca is renowned for its abundance of cheese, pastry, and fresh fish stalls. Fresh produce, just-caught seafood, handmade shoes and clothing, animated bargaining in heavy southern Italian dialect…it's all here. And since there's nary a tourist to be seen, the opportunities to observe Neapolitans in their natural habitats—shopping for food, and eating food—are endless.
4.Campo dei Fiori market, Rome.
Morning Hours
Night Life
Campo dei Fiori, a piazza in the historic center of Rome, is one of the top squares in Rome. By day, the square is the site of the city's best known morning open-air markets which has been operating since 1869. If you're staying in a vacation apartment or looking for a food-related souvenir or gift, head to Campo dei Fiori market.
In the evening, after the fruit and vegetable vendors, fishmongers, and flower sellers have packed up their stands, Campo dei Fiori becomes a nightlife hub. Numerous restaurants, wine bars, and pubs crowd around the piazza, making it an ideal meeting point for locals and tourists alike and a great place to sit for a morning coffee or evening apervito and take in the action.
5. Sant'Ambrogio food market, Florence.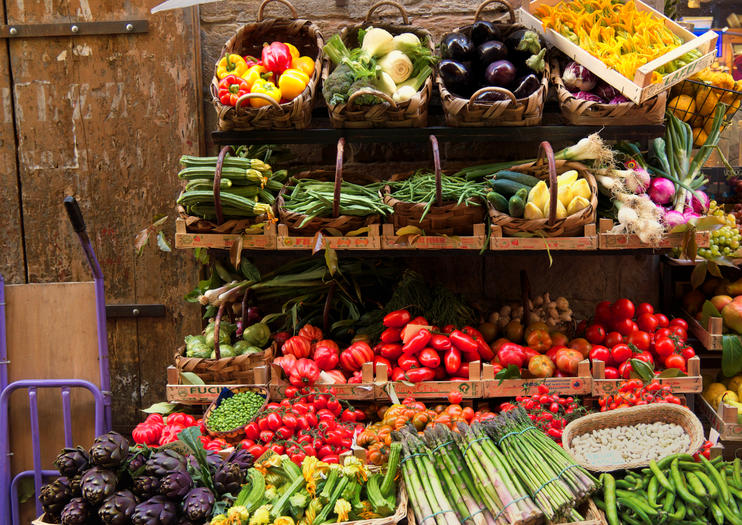 This area is home to excellent Jewish restaurants and interesting museums but also hosts one of the most important markets of the town. Sant'Ambrogio is more relaxed and quiet. It offers a large selection of stands with vendors selling fruits, vegetables, pastries, but also meat, fish, and cheese.
In the indoor section of the market, you will find Trattoria Da Rocco, one of the best restaurants in Florence frequented only by locals. This lovely and traditional trattoria is the best place to go if you want to taste authentic Tuscan and Florentine food, such as ribollita soup, lampredotto sandwich, Fiorentina steak, schiacciata bread and other excellent delicacies from the region.