TED Talks are influential videos from motivational speakers coming from all walks of life, be it education, business, sports or art. The talks are posted online for free distribution under the slogan "Ideas Worth Spreading".
Ending this year on a positive note, here are the top TED talks of 2018:
Alex Honnold
The first is by Alex Honnold, a professional rock climber. He tells the story of how he summited Yosemite's El Capitan, completing one of the most dangerous free solo climbs ever, without any ropes! Alex talks about overcoming his fears and how he managed to stay cool at a height of 2,500ft off ground, soloing. He explains how it is all the play of our minds. when we think about doing a task and imagine all the possibilities, that is when fear sets in. Alex ends by saying if you have a goal and want to achieve it badly, the experience will be both fearful and satisfying.
The next is the most important Moral Problems of our time. Will MacAskill talks about Industrial and Scientific Revolutions, and how our ability to understand and alter the world has transformed. He states that the human race now needs an Ethical Revolution which will help us in working out on the methods of utilizing all available resources towards the improvement of the world.
Chetna Sinha
This one is about how Women in Rural India turned courage into capital. Chetna Sinha, the Founder, and Chair of Mann Deshi Bank works towards the needs of rural women micro-entrepreneurs in India. She talks about how ordinary women, with courage, humility, and wisdom, motivated her to apply for a banking license in order to help the locals of her village. On failing the first time, she had tremendous support from the women, who were denied the license because they were "non-literate". After almost 5 months of hard work, She finally gets the approval from the Reserve Bank of India, to set up the first rural women's bank. In order to help the women who work during the day, Chetna started door-to-door banking as well. She ends her talk by expressing gratitude to all the women she has worked with and quotes; "Their courage is my capital".
Faith Osier
Faith Osier, a developer of new malaria vaccines, talks about how she is combining cutting-edge technology with the already existing malaria vaccine to make it more effective. She explains how people who frequently get infected by malaria, learn to deal with it. Human bodies form antibodies capable to avoid the infection from spreading. Osier and her team conducted an experiment over 3 months by assembling 10,000 samples from 7 African countries and by using omics intelligence, they recreated the malaria parasite on a chip. They wanted to create a successful antibody that could be used as a vaccine to help cure malaria. Osier ends her talk by saying that now they have a greater knowledge about the parasite which will help her and her team in the breakthrough of a new vaccine for malaria, thus helping save numerous lives in Africa.
Liv Boeree
Liv Boeree, a professional poker player, shares 3 lessons on decision-making that poker taught her. The first lesson she talks about is "LUCK". She explains hoe life is also like a game, a game of skill and luck. When it comes to health, wealth and our relationships; it's not only the decisions w make that result in an outcome, but luck also plays a major role. The second lesson which she learned playing poker is the importance of quantifying one's own thoughts process. We should be able to control our minds and the chain of thoughts occurring inside our heads.
This helps a lot when it comes to planning a process. The final lesson that Boeree shares are to trust your gut feeling, your intuitions. If you feel strongly about a certain situation, go for it. But at the same time, do not over privilege your intuitions. Do not ignore them but blindly following your gut feeling could sometimes pull you down the ladder of success. Analyze the situation and act accordingly. Boeree ends her TED talk by quoting "Success is sweetest when achieved across a large sample size".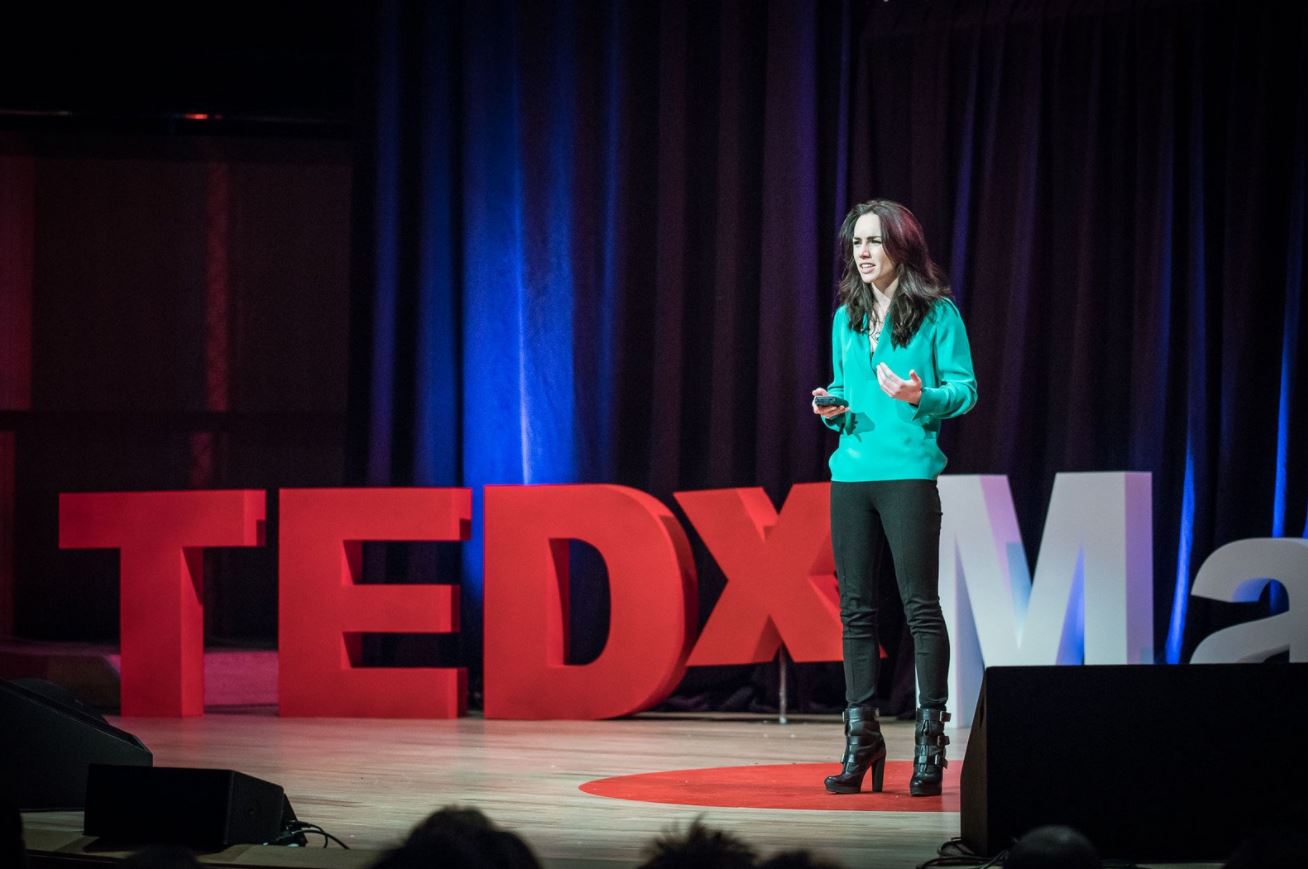 Ending 2018 by taking some positive notes from the TED talks and looking forward to many more in the next year. Want more, check out this link: https://www.ted.com/playlists/171/the_most_popular_talks_of_all